Introduction
The exogenous analysis will cover international aspects that impact both the UK and the US and how they influence the GBP/USD price. These factors include:
Good trade balance
Interest rate differential
GDP growth differential
GBP/USD Exogenous Analysis – Summary 
The score for the exogenous analysis of the GBP/USD pair is -3. This deflationary score implies that we should expect that the pair will adopt a bearish trend in the near term.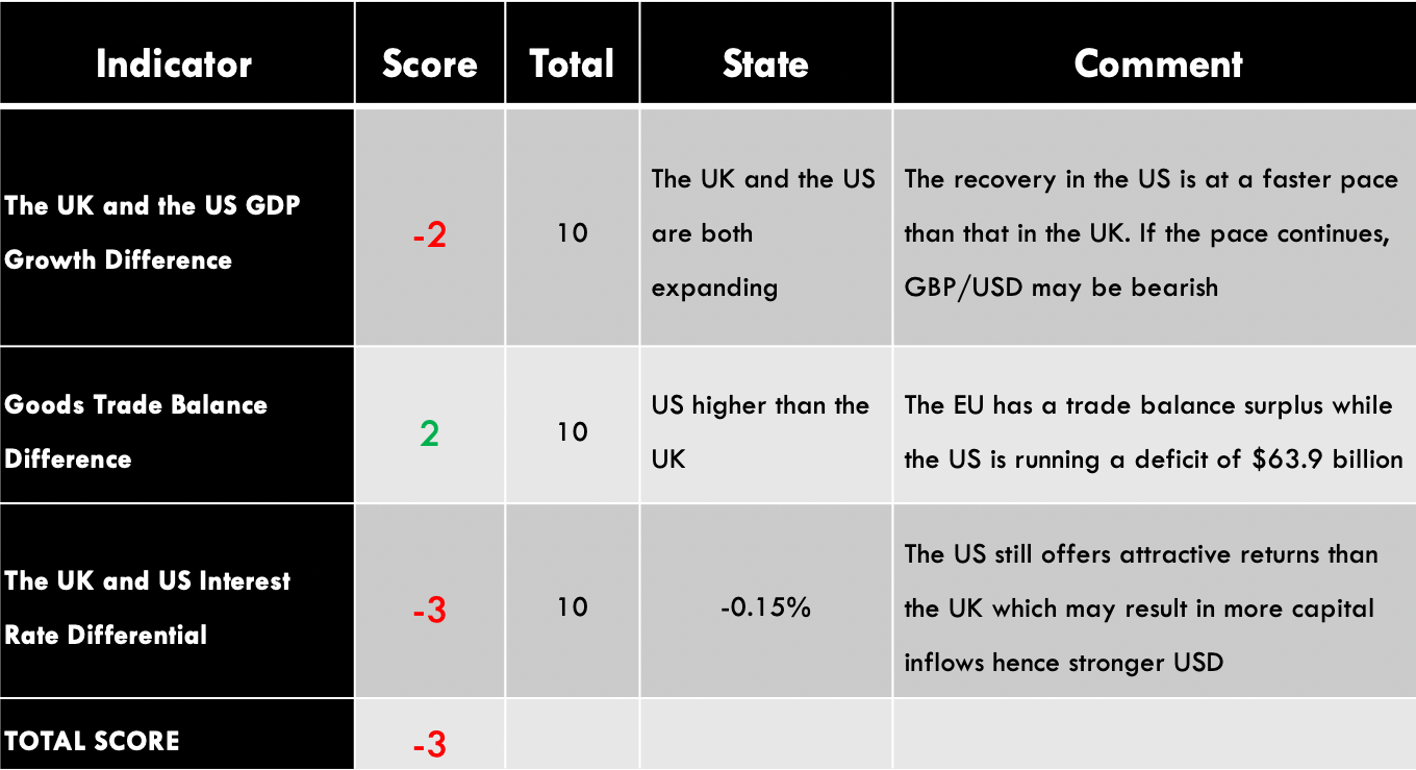 Goods trade balance
The goods trade balance is the difference between the value of goods a country imports and its exports. When the balance is negative, it means that the country is importing more than it exports. If the goods trade balance is a surplus, it means that a country's value of exports is more than its imports.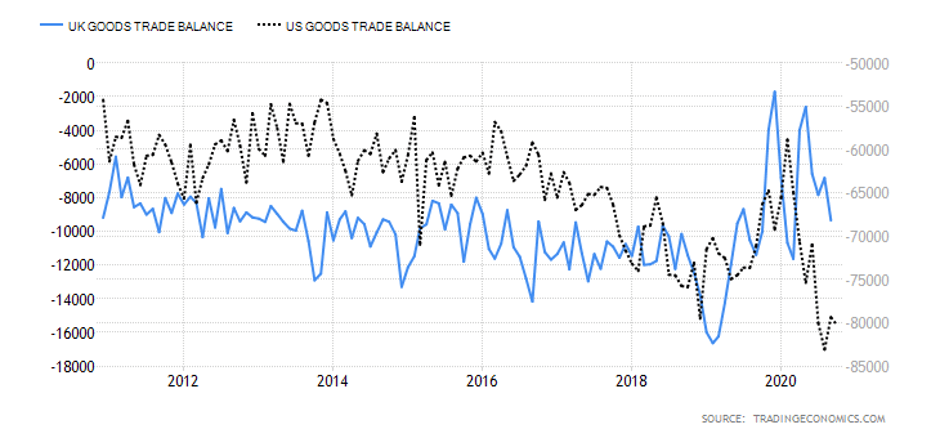 In September 2020, the UK's goods trade deficit increased to £9.35 billion while that of the US increased to $80.29 billion. Based on the correlation between t goods trade balance and the price of GBP/USD, we assign it an inflationary score of 2. It means if the goods trade balance keeps widening between the two countries, we can expect that the GBP/USD pair will continue being bullish.
The UK and the US Interest rate differential
This is the difference between the interest rate set by the Bank of England and the interest rate fixed by the US Federal Reserve. Capital tends to flow towards the economy with a higher interest rate since investors are bound to earn higher returns.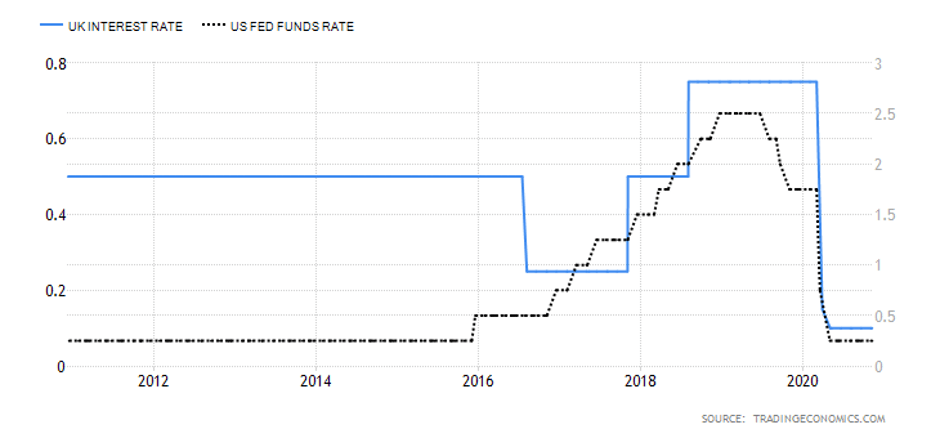 The BOE has set the interest rate at 0.1%, while the FED has it at 0.25%. therefore, the interest rate differential for the GBP/USD pair is 0.1% – 0.25% = -0.15%. Based on the interest rate differential, the GBP/USD pair should have a bearish trend. Therefore, we assign it a score of -3.
GDP growth differential
The actual size of the GDP varies from country to country. However, we can compare the rate at which they grow and analyse the impact of this growth rate on the exchange rate.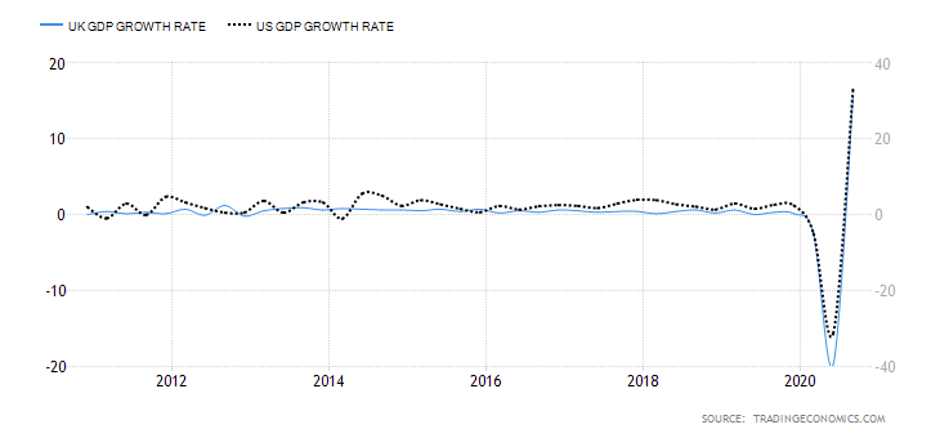 In the third quarter of September 2020, the UK GDP expanded by 15.5% while that of the US expanded by 33.1%. Over the years, we can observe that the US GDP growth has been at a faster rate than that of the UK. In this case, we assign a deflationary score of -2 on the UK and the US GDP growth rate differential. That means if the US economy keeps expanding at a faster rate, we can expect a bearish GBP/USD in the near term.
Our technical analysis also supports the forecasted bearish trend in the near term. Note that the GBP/USD pair has failed to breach the upper Bollinger band forming a resistance level for the past two years.
We hope you found this analysis useful and informative. Let us know if you have any questions by commenting below. All the best.