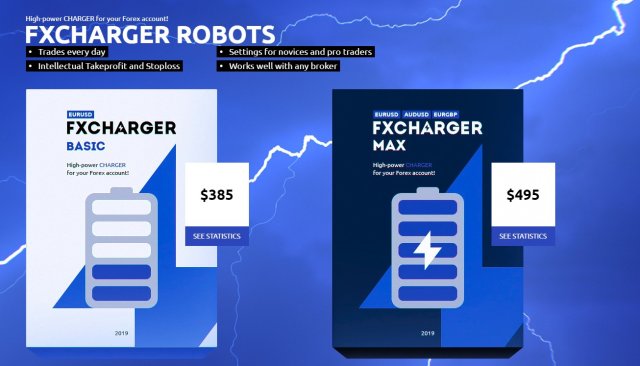 FXCharger is an automated trading robot that was designed to work on the MT4 trading platform. As we well know, not all trading robots are created equal. Check out this FXCharger review prior to making a purchase and using this tool to trade on your behalf.
Strategy
FXCharger is an automated system that sets a unique take profit and stop loss for each order with adjusted settings based on the current market condition. The system typically allows orders to stay open for 1-4 days while setting a take profit level that is reasonable. The stop loss settings are designed to ensure that the robot does not lose any more money than what is specified in the setting, even in the event of an internet loss, system crash, or drawdown. There are two product versions: FXCharger Basic only works with the currency pair EURUSD, while FXCharger MAX works with the pairs EURUSD, AUDUSD, and EURGBP. The MAX version also offers complete control for settings and can be optimized to work with more currency pairs. Note that the system is compatible with any forex broker. 
Service Cost
FXCharger offers two separate versions with varying prices:
FXCharger Basic for $385

FXCharger MAX for $495
On the website, the Basic package is displayed beside a graphic with 2/5 battery bars charged. The MAX package has a graphic of a fully charged battery. It seems as though the primary differences revolve around supported currency pairs and that the MAX option offers more customizable settings. Both products come with a 30-day money-back guarantee, free lifetime updates, and 24/7 customer support.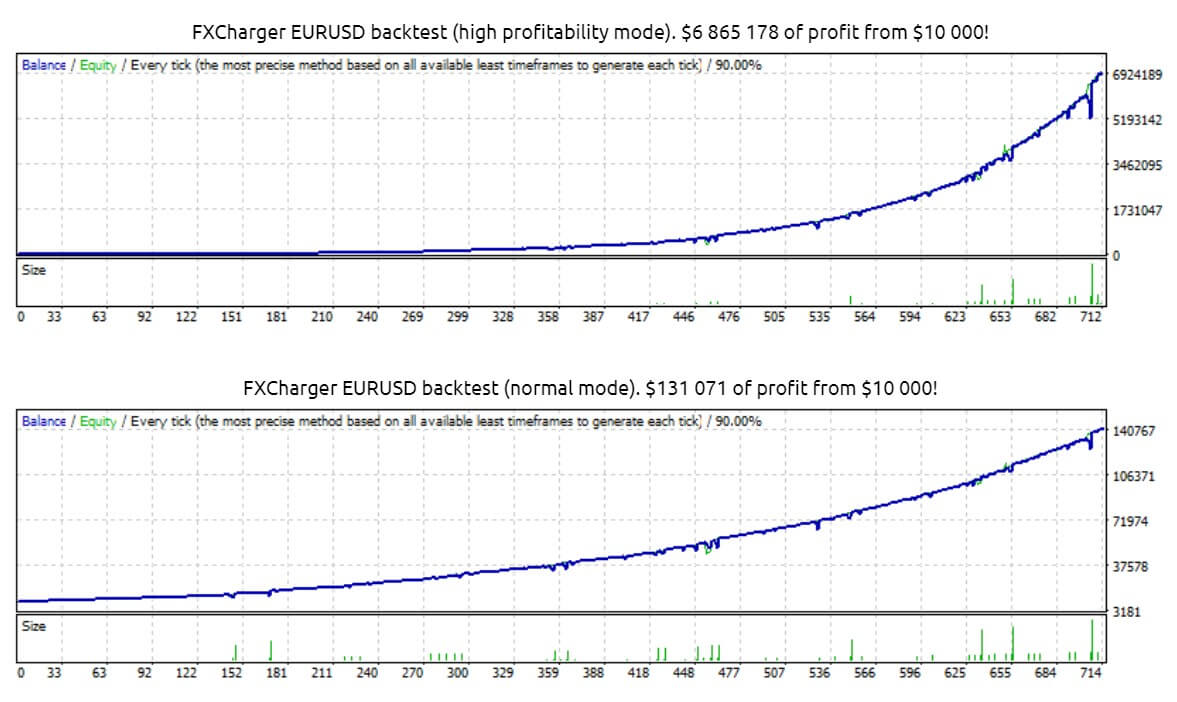 Conclusion
FXCharger offers a unique automated system with special settings in place to reduce losses. Traders are given the option between a Basic or MAX version of the product, with more currency pairs and advanced settings being benefits on the better version (which costs $110 more). This product is a bit pricey and the number of supported currency pairs is restrictive for the price, although the MAX version can be optimized to work with more pairs. Online, reviews for this product tend to go in both directions.
Some give it a one-star rating and cite losses, while others give 4-5 stars with positive reviews. Once you consider that there is no free trial, purchasing becomes somewhat of a gamble. The best way to reduce your potential losses is to monitor the product initially and to be sure to check the default settings and to ensure that stoploss settings are at accurate levels.