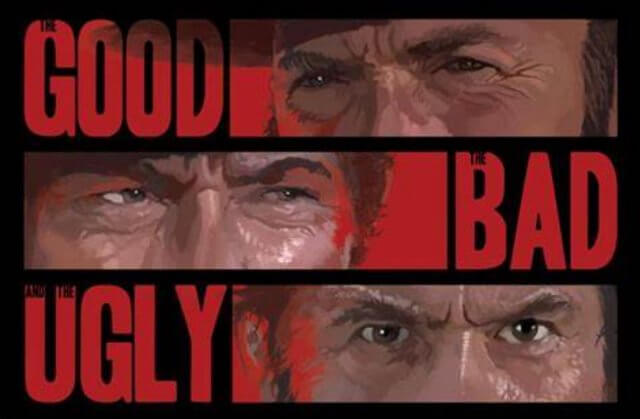 Within the last 20 years or so, forex trading has become a popular online financial source that has attracted millions of aspiring traders worldwide. For some, the trading experience is pleasant, and they walk away at the end of each day with a little (or a lot) more money in their pockets. For others, trading doesn't come as easily. What separates the success stories from the traders that give up and how is it possible that trading can be a savior for some, but a nightmare for others? The truth is that there are good and bad things about trading – and you need to know the differences.
The Good 
Let's start out with the positive. We've got a long list of reasons why forex trading is such an attractive and unique way to make money online. This list covers the very best things about forex trading and will probably help convince you to open a trading account if you've been on the fence about it. 
You can make a lot of real money IF you make informed investment decisions.

Opening a trading account is quick and easy – no prequalification or tests needed. 

You don't have to invest an arm and a leg to open a trading account. In fact, $100 or less is fine. 

You get to work from home, set your own hours, and be your own boss. 

You can choose a trading strategy that doesn't require a large time investment if you have a busy lifestyle. Most traders also take weekends and holidays off, so that's an added bonus. 

Trading saves many people from getting second jobs because they can do it along with their real job on their own time. You could even check your trading account during your daily breaks. 

Learning to trade has long-term benefits. One day, you can teach your children to do it and it can help you float through retirement much more easily. If you start young, there's no doubt you'll amass much more wealth in your life, so as long as you use a solid trading plan.

Once you start trading, you can decide how much money to risk. Certain risk management precautions are available if you'd like to play it safe with your money, or you can risk more in hopes of a higher return. 

You might be able to get free money from your broker in the form of a welcome bonus, deposit bonus, or some other sort of promotion. 
The Bad
Okay, so trading sounds pretty good so far, but it isn't for everybody. Let's go over some of the downsides that affect traders. 
A lot of aspiring traders don't want to spend the time learning how to trade, so they open an account without the proper knowledge needed to make smart decisions.

There are scammers out there – a little research on your potential broker can save you from this problem, but some beginners don't know how to spot the brokers you should steer clear of.

If you can only afford to make a small investment, you'll probably miss out on certain benefits and will be subject to paying higher fees through most brokers. 

You might not make any money – or you could even lose your investment. 

You need to be self-motivated and disciplined if you want to make it as a successful trader.

Many people fall for the illusion that trading is a quick and easy way to make money with little effort. When they realize this isn't the case, they give up. 
The Ugly
As you can see so far, forex trading has both good and bad qualities. On the bright side, some of the bad aspects of trading can be avoided. For example, if you ensure that you are properly educated before opening your trading account, your chances of success will skyrocket. If you spend time researching each broker that you're considering and check regulation statuses you will also be able to avoid scammers, using risk-management precautions can ensure that you don't lose any significant amount of money, and so on. Still, there are some things that can't be avoided. For example, you may be stuck with an account that charges higher fees because you simply can't afford to make a larger deposit.  
So, what's the worst part of forex trading? In our opinion, it's the fact that so many beginners fail. If you research those statistics, the results are pretty grim, as reports indicate as much as 90% of first time traders lose their deposit and give up from the start. The reason why we hate this so much is because this is completely avoidable, but most beginners just don't know the insider facts they need to know to avoid making common mistakes, like using too much leverage, overtrading, emotion-based errors, risking too much money, choosing the wrong broker, and etc. This is why it's so important to ensure that you are properly educated BEFORE you open a trading account or make an investment. If you've already jumped in too soon, take a step back and spend more time learning before you resume trading. This is the best way to ensure that you can enjoy all of the benefits of trading without worrying about the ugly parts.