Fractals
Although, at times, the forex market seems to be unpredictable, candlesticks, as denoted by price action, and various technical indicators, create a series of patterns which repeat themselves time after time. And while to the untrained eye, these patterns may look completely confusing, by mastering technical analysis skills. Eventually these patterns tell you an awful lot about where the price is likely to go to in the future.
One such repeating indicator is called the fractal. The fractal indicator was invented by a trader called Bill Williams. It is calculated from a 5 bar reversal pattern and indicates a trend reversal.
Example A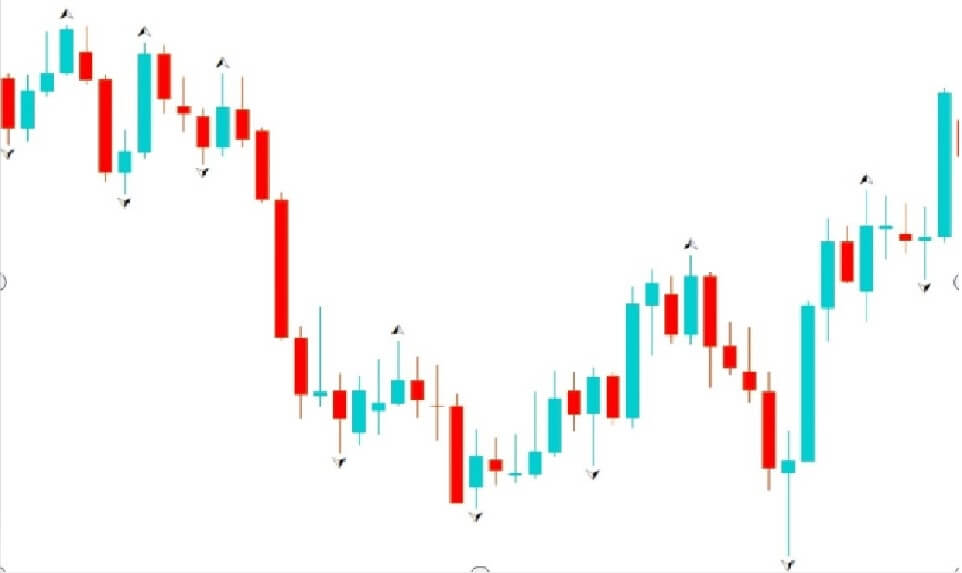 Example A is a diagram of price action as shown by the Japanese candlesticks and whereby the arrows are fractal indicators denoting a potential reversal in price action. Confusingly the arrow points in one direction; it actually predicts a possible trend reversal in the opposite direction. So an up arrow denotes a bearish trend reversal, and a down arrow denotes a bullish trend reversal.
Example B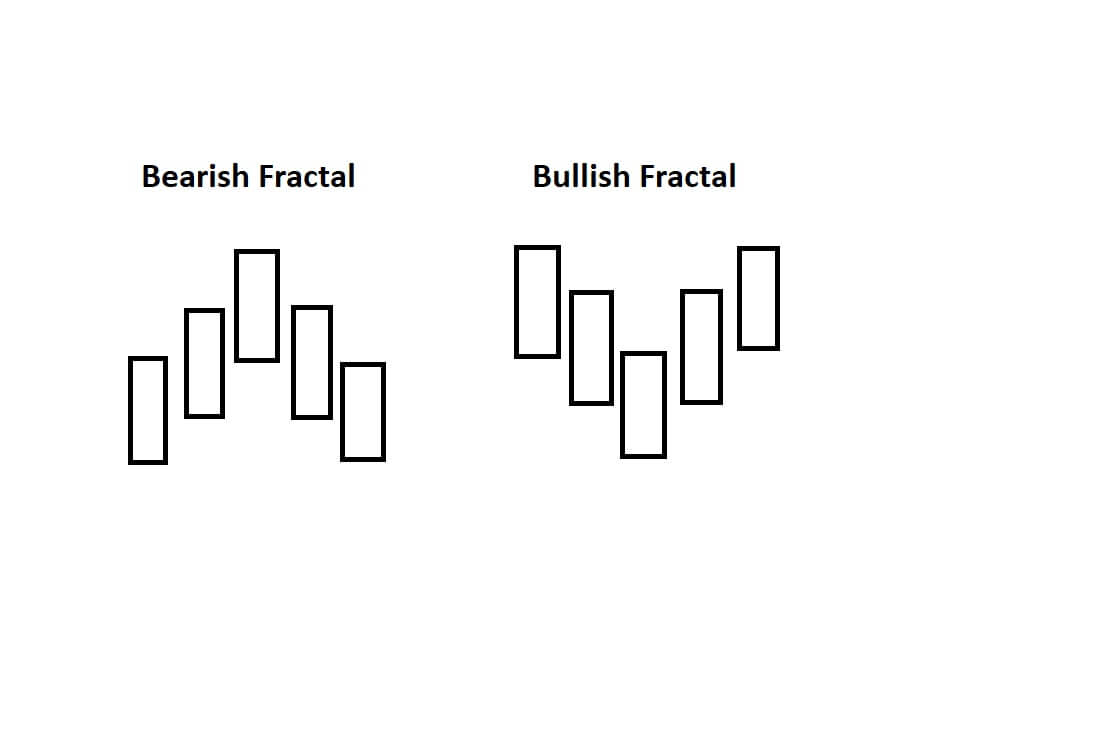 Example B: A fractal indicator consists of five or more price bars. And the set of rules which apply to them are as follows: A bearish pattern reversal point occurs when there is a bar with the highest high, set in the middle of two bars with lower highs on each side. A bullish fractal pattern reversal point occurs when there is a bar with the lowest low with two bars on either side with higher lows. The patterns shown here are typically what you would expect to see, with the fractal indicator printed above and below the middle bars.
Fractals tend to work better on higher time frames because on the lower time frames, they will throw up a lot of noise and be more confusing than they are worth.
Example C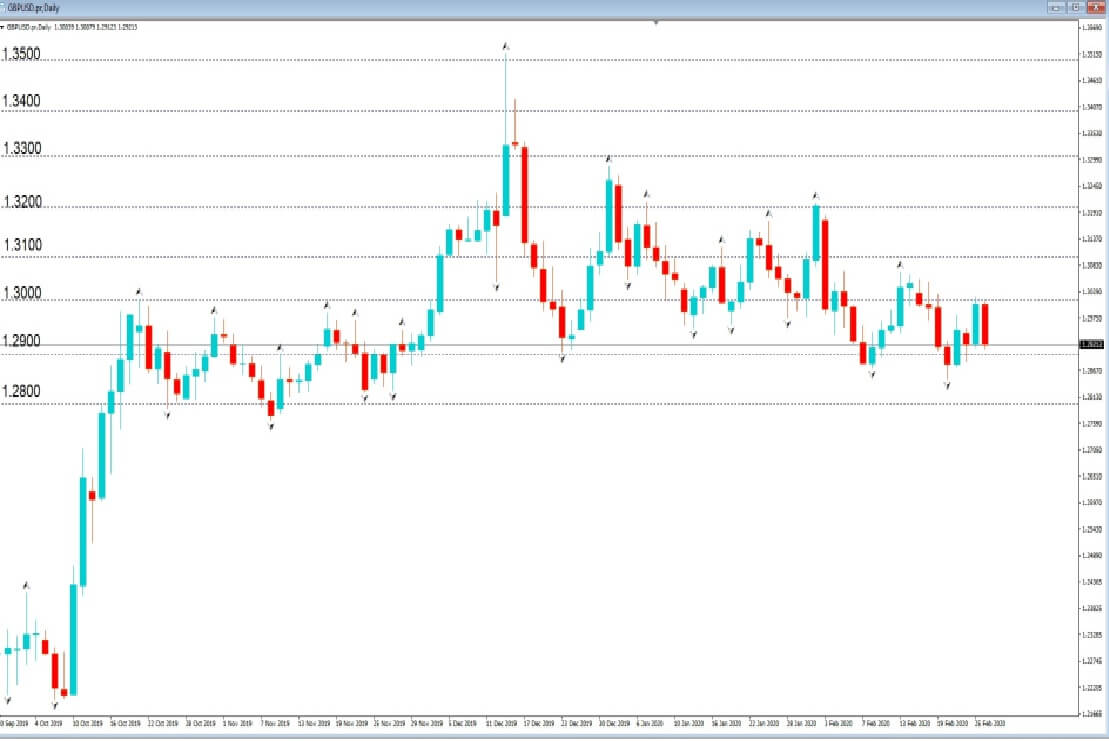 Example C, However when used in combination with price action and also the key price action levels, such as whole round numbers such as the double 00's, such as the 1.2800 or 1.2900 levels in our GBPUSD example, they help us to determine if price action is observing these key areas and therefore can be a second confirmation for entry and exit points, the first being price action itself.
Fractals are essentially a lagging indicator and provide us with a delayed signal to enter the market. However, Although it lags behind price action because it identifies trend reversals, it is particularly useful in longer time frames, especially above 15 minutes, where trends tend to continue for a period of time once the pattern has presented itself.
Find because the fractal indicator does tend to pop up on the chart quite often, it is best to use it in conjunction with other indicators as double confirmation.
Example D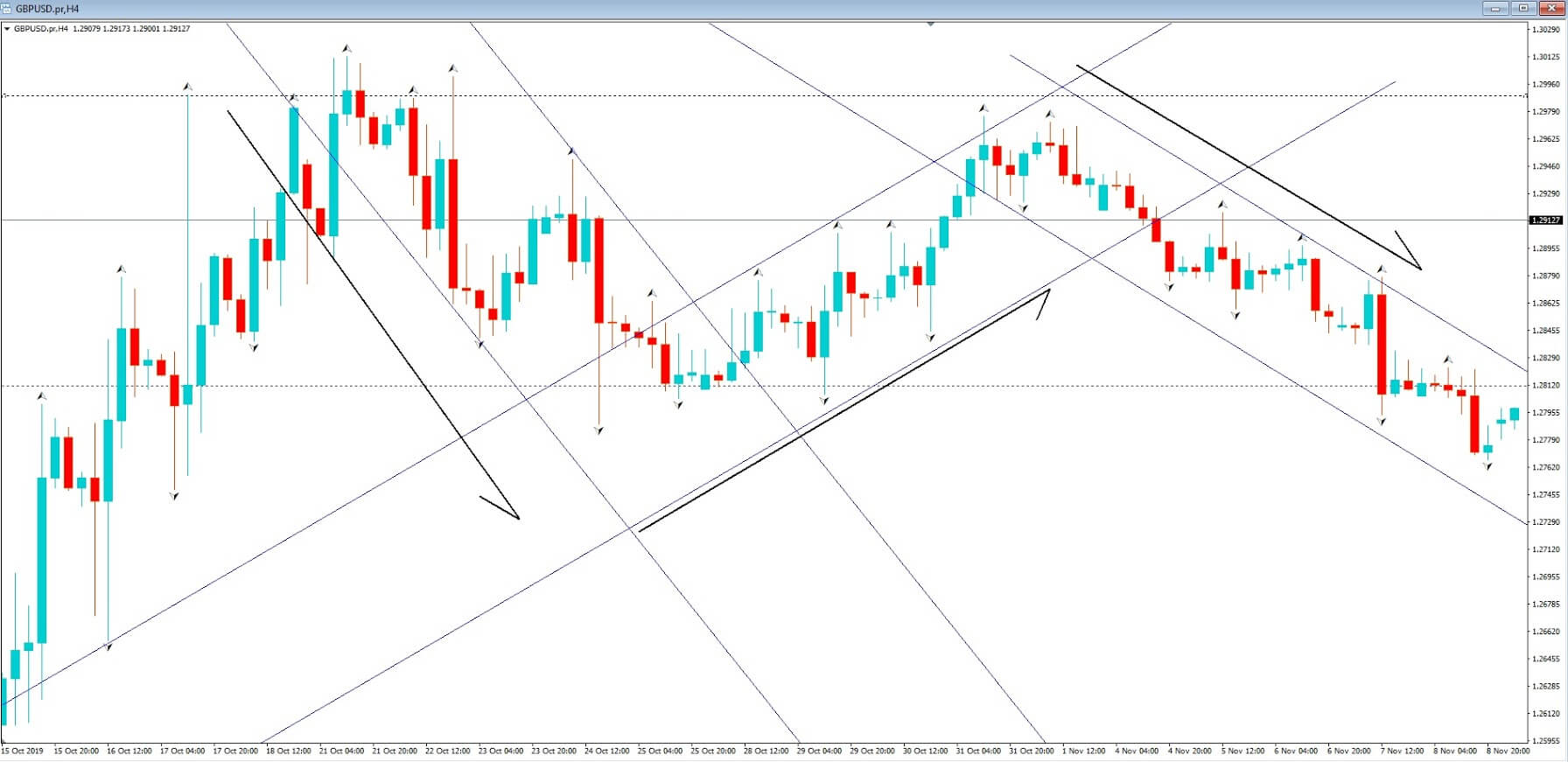 In example D of a 4-hour chart of the GBPUSD pair, we can see the fractals are very often adhering to the resistance and support levels on our trend lines while price action is moving down, up and down again on the char, while also supporting the whole numbers.
Experiment with them on your particular trade setup, and we feel sure that you will find a useful way to incorporate them into your trading methodology.