Following can be found within the indicators section of the MQL5 marketplace, we have provided a link to tit below as there may be others with similar names. Vladimir Perervenko first uploaded the indicator on the 18th of August 2014, it was subsequently updated a number of times, the most recent was on the 29th of October 2015 and it is currently at version 1.20.
Overview
Following is an indicator for the MetaTrader 4 platform, the indicator has been designed to show the strength of the current market movement on the higher timeframes and can also indicate the current targets, identifies the resistance and support levels and will draw these lines onto the charts.
The way the description is written is a little confusing, almost as if it is written using Google Translate. As far as we can tell, the indicator will use trends and price action to show the direction of the market for you to follow.
There are a number of parameters that can be altered:
Bar – the number of rendered bars;
slow – double the current TF (increase twice), useful for small TFs;
TF_high – show support and resistance lines of a higher TF. The ends of lines of a higher TF are farther than those of the current one. Not updated in the tester;
Line – show support and resistance lines of the current TF;
zz – join the tops of the current TF using lines;
up, up_up, dn, dn_dn – colors of support and resistance lines (Sup1, Sup3, Res1, Res3).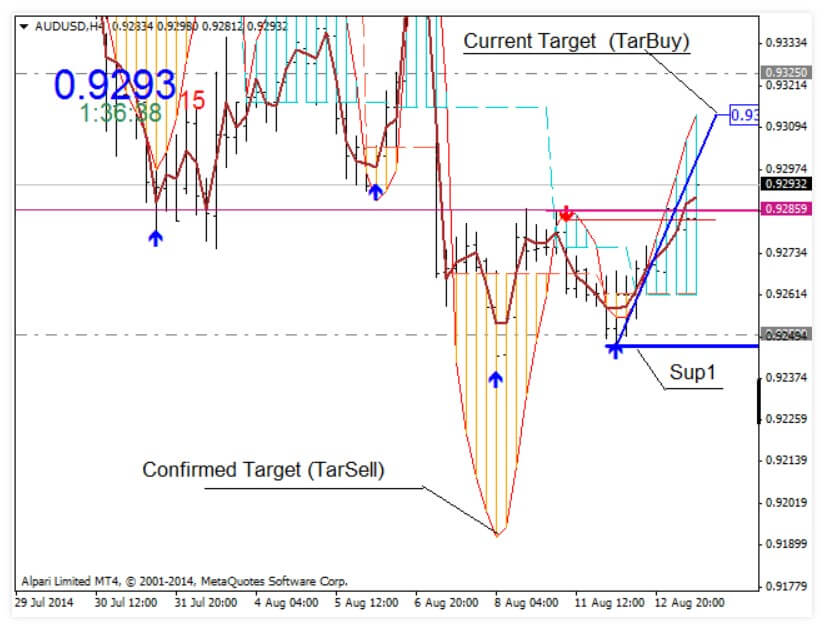 Service Cost
The indicator can be purchased for $100 which will get you unlimited access to an unrestricted version. If you do not wish to purchase it outright, you are able to rent it, this will cost you $20 per month, $30 for three months or you can also rent it for six months which will cost you $50.
There is a free demo version available, but no indication as to what the limitations are, it is worth downloading to try but we are not sure what functions are actually working on the free version.
Conclusion
There is one review, but the user forgot to leave a rating, so currently, there are no user ratings for the indicator.
"GREAT INDICATOR. WILL BECOME SUPER GREAT WITH POP-UP ALERTS."
There are quite a few comments, the majority are from the developer themselves, but any left by customers have been quickly answered by the developer which is good to see as it shows that they are still actively supporting the indicator. We would suggest trying out the free demo version due to there not being many reviews, this way you can make sure that it will do what you need it to before you make a purchase or rental.
This Forex Indicator is currently available in the MQL5 marketplace: https://www.mql5.com/en/market/product/5596