Description
The EURUSD pair, in its 2-hour chart, illustrates the price action developing a corrective process. The bearish advance suggests that currently, the common currency makes its second downward leg.
The second wave, labeled in black and its internal exhaustion signals, suggests that the euro could start its third wave soon.
A bullish position will activate if the price soars and closes above 1.0969. Our conservative scenario foresees a potential profit target at 1.1285. 
The bullish scenario will be invalid if the price closes at 1.0754.
Chart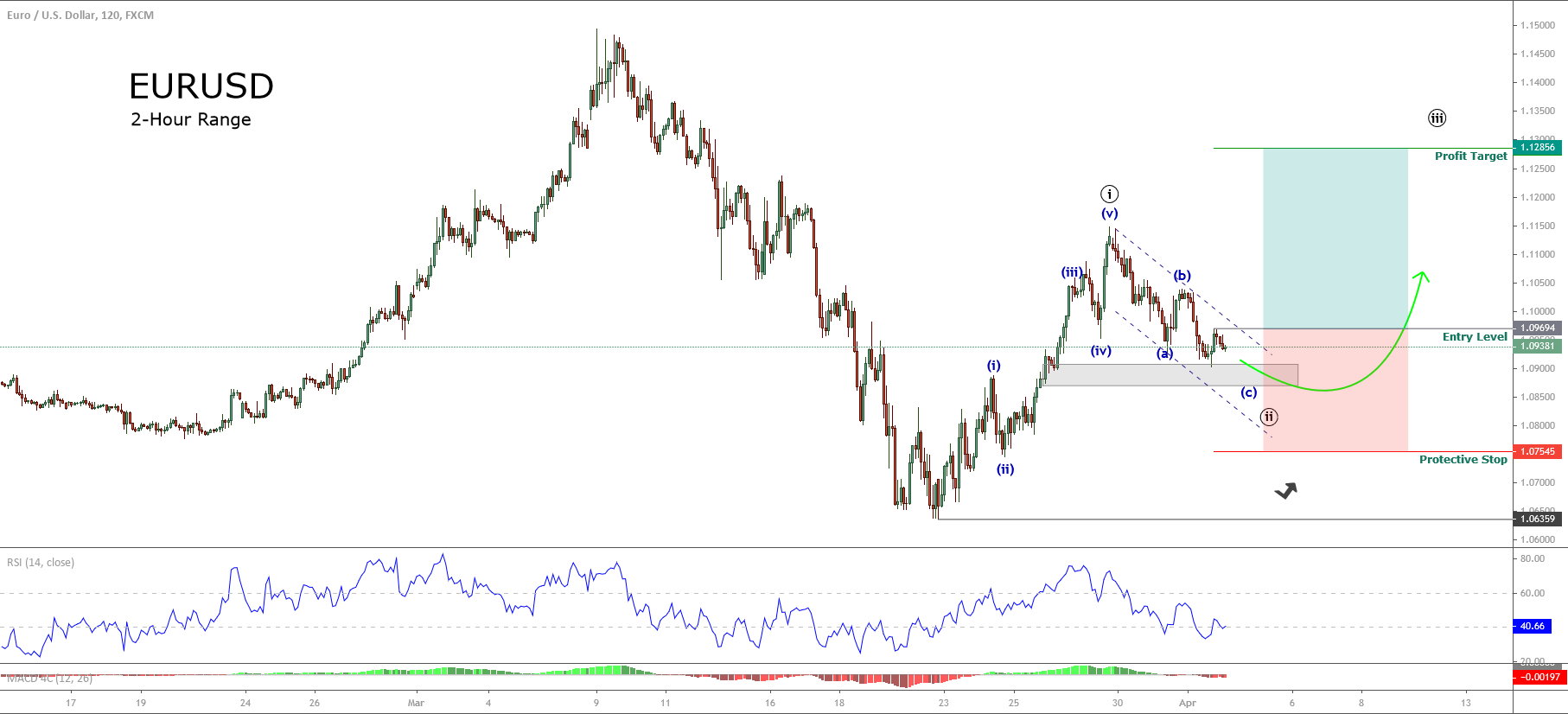 Trading Plan Summary
Entry Level: 1.09694

Protective Stop: 1.07545

Profit Target: 1.12856

Risk/Reward Ratio: 1.47

Position Size: 0.01 lot per $1,000 in account.