Description
The EURGBP cross, in its 4-hour chart, exposes an incomplete corrective structure that completed its wave B. The completion of the wave B of Minor degree suggests a new rally corresponding to the advance of wave C of Minor degree labeled in green.
From the EURGBP chart, we distinguish that the upper degree's corrective formation subdivided into a three-wave sequence and labeled in a Minor degree and marked in green is incomplete. It could develop its third segment corresponding to wave C, which follows a five-wave internal structure.
On the other hand, the wave B internal structure unveils the double-three corrective pattern. According to the Elliott wave theory, the double-three formation follows a 3-3-3 internal sequence and looks labeled as ((w))-((x)-((y)) of Minute degree identified in black.
In summary, the completion of the double-three pattern of Minute degree that belongs to wave B of Minor degree labeled should give way to the upward advance of wave C identified in green. This wave structure could strike at least to level 0.92. However, the price action could lead the price toward the end of wave A at 0.92916.
The short-term bullish scenario suggests the positioning on the long-side looking for a potential target from the current zone, or better, with a potential profit target at 0.9191. The invalidation level locates below level 0.9041.
Chart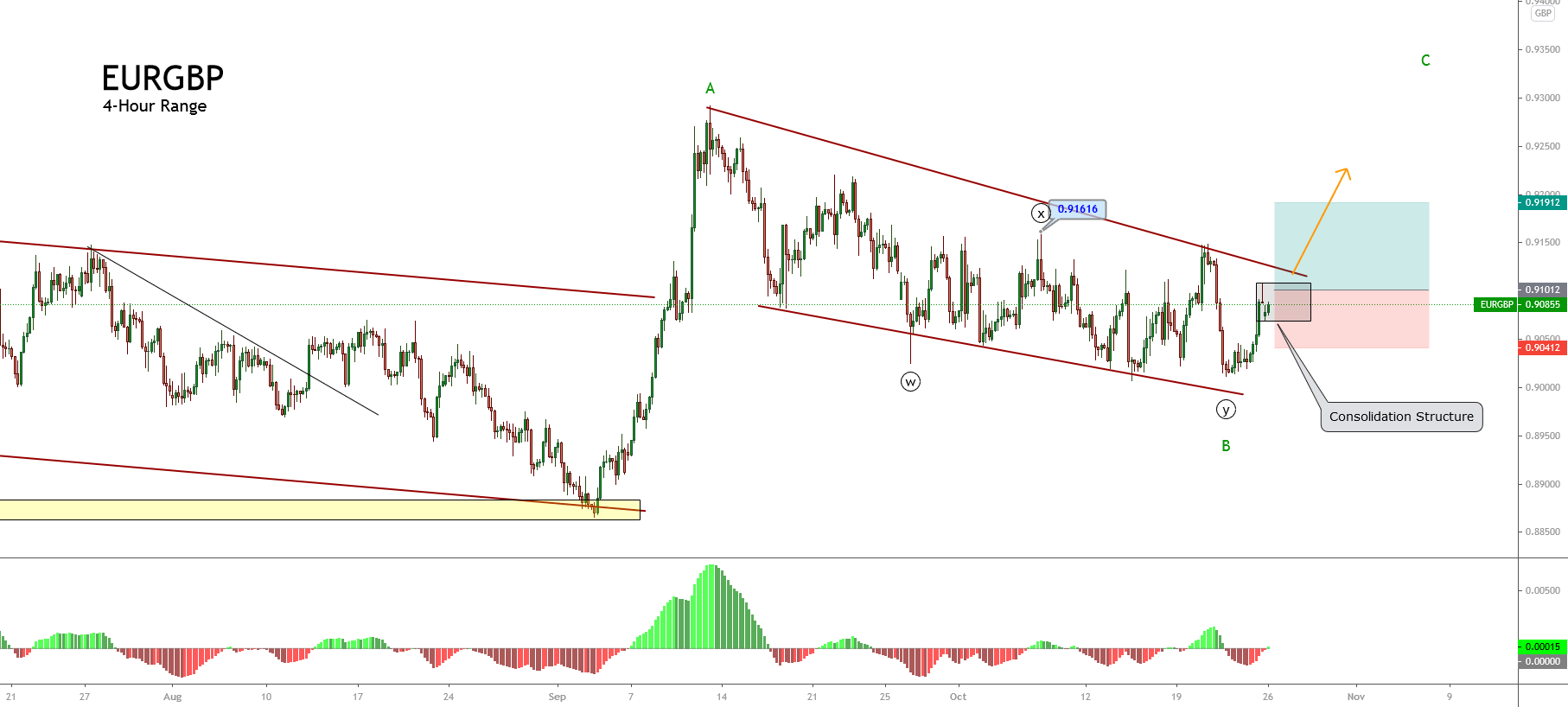 Trading Plan Summary
Entry Level:0.91012
Protective Stop:0.90412
Profit Target: 0.91912
Risk/Reward Ratio: 1.50
Position Size: 0.01 lot per $1,000 in trading account.
Check out the latest trading signals on the Forex Academy App for your mobile phone from the Android and iOS App Store.