Description
The EURAUD price reacted, developing an upward wide range candle during the overnight trading session when the price tested the bullish cycle's demand zone. The cross began on September 16th when the price found fresh buyers at 1.61240 finished on October 20th when the cross found resistance at 1.68273.
Once the price found resistance, the cross started a bearish sequence as a corrective structure subdivided into a three-wave structural series, which looks in an exhaustion stage.
On the other hand, we recognize a consolidation formation between 1.61934 and 1.62494, corresponding to mid-September, where the cross found support during the Friday 06th overnight trading session.
In summary, the EURAUD cross could find fresh buyers in the zone between 1.62494 and 1.61934 from where the price could test the previous swing high located between 1.63533 and 1.63853.
Chart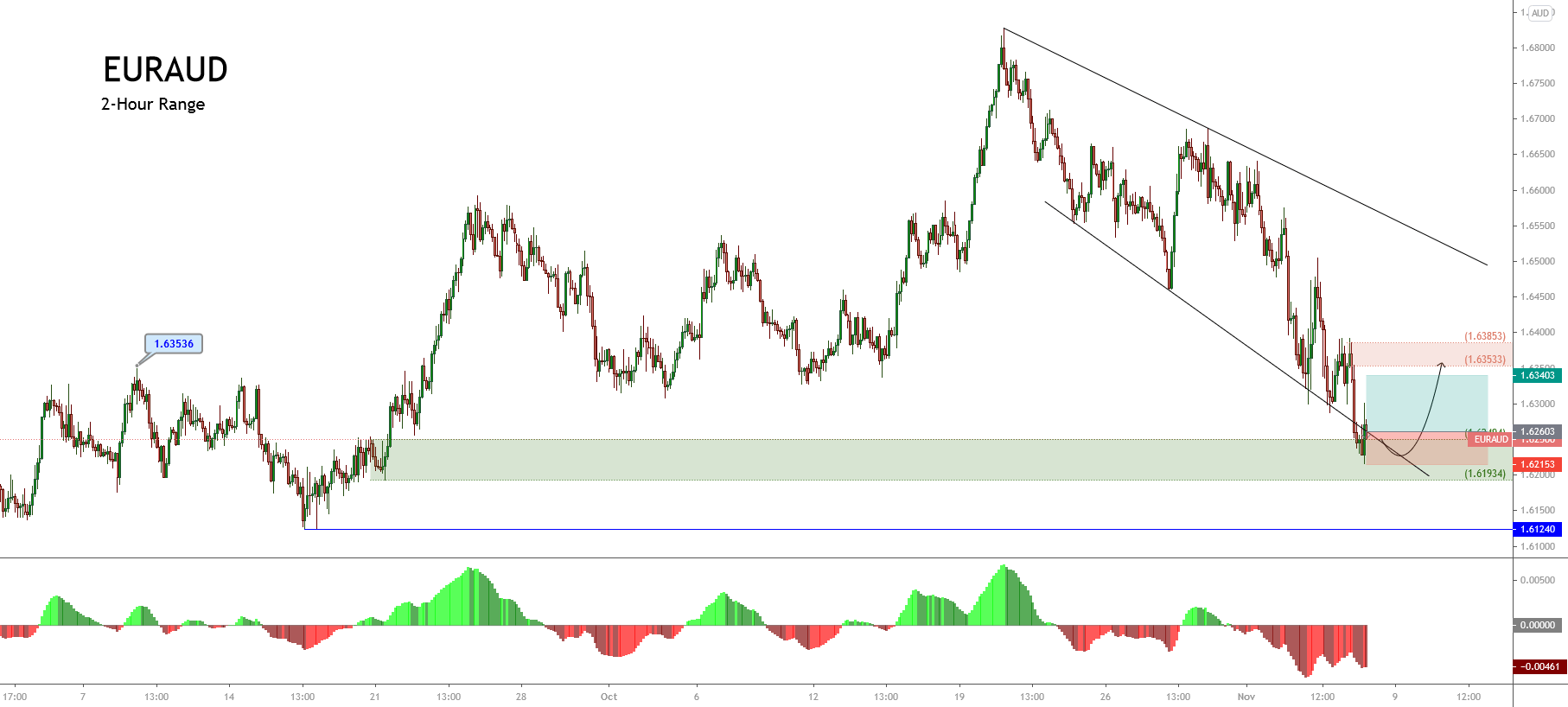 Trading Plan Summary
Entry Level: 1.62603

Protective Stop: 1.62153

Profit Target: 1.63403

Risk/Reward Ratio: 1.78

Position Size: 0.01 lot per $1,000 in trading account.
Check out the latest trading signals on the Forex Academy App for your mobile phone from the Android and iOS App Store.