Engulfing Bar Alert is an indicator that was published to the mql5 marketplace in October of 2018 by the author Snapdragon Systems. The current version is 1.1 and it has not received any updates since launch.
Overview
This indicator is used to mark and alert traders when Engulfing Bars form. The bars have a higher high and a lower low than previous bars. Engulfing Bars can be bullish or bearish and are used to catch potential reversals in the market, therefore having these alerts could make it easier to spot these trends without having to watch your computer screen all day. This indicator is compatible with MT4 and allows traders to choose from range engulfing, body engulfing, or both. Traders can also manage alert symbols and choose which symbol to plot to highlight an outside bar.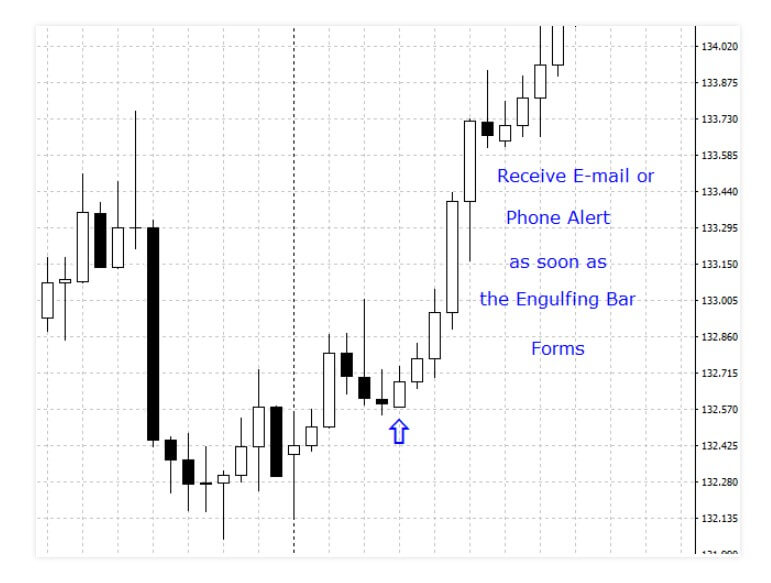 Service Cost
Traders will have the choice between buying this indicator for $30 USD or renting it at a rate of $10 per month. Traders can also test a demo version in order to get a better idea of whether this indicator is a good match for their trading style.
Conclusion
Engulfing Bar Alert is a good choice for traders who look for trends surrounding engulfing bars, which can catch possible reversals in the market. The indicator can be rented for as little as $10 per month and makes the trader's job easier by eliminating the need to watch charts all day long. On the downside, the demo has been downloaded less than 100 times and it hasn't received any comments or reviews from users. If this indicator fits with your strategy, you may want to try the demo first, or simply invest $10 into the one-month application.
This Forex service can be found at the following web address: https://www.mql5.com/en/market/product/31873