Richu is located within the MQL5 marketplace under the Experts sub-category, it was developed and uploaded to the marketplace by Jackson Maia Kujaki on the 4th of March 2020, it has not received any updates and so it is still at version 1.0 of the software.
Overview
Richu is an expert advisor that was created for the MetaTrader 4 trading platform, the EA was designed to use analysis based around moving averages along with a trailing stop loss, the developer suggests that it brings in good results both short term and long terms.
When using it long term, it can be used with the majority of the major currency pairs and should be used on the H1, H4 or D1 timeframes, it should primarily be used with the EURSUD and GBPUSD currency pairs and when using it with XAUUSD it should be set on the M30 timeframe.
The EA will select the lot sizes to use automatically which will be based on the percentage of capital that the account ahs, so it can also work out compounding interest to bring better and more consistent gains. It is recommended to have at least $100 for each 0.5 lot size used. A VPS should be used as well as an account with low spreads and it is also recommended to use the trailing stop feature.
The description does not actually tell you about how it will trade such as the strategy that it will sue, we know that it uses moving averages but nothing more than that, for such an expensive EA (see next section) we would expect it to have a more detailed description of what it actually does. There is also no mention of any parameters or settings available to alter the functions of the EA, so, unfortunately, we are not able to comment on these.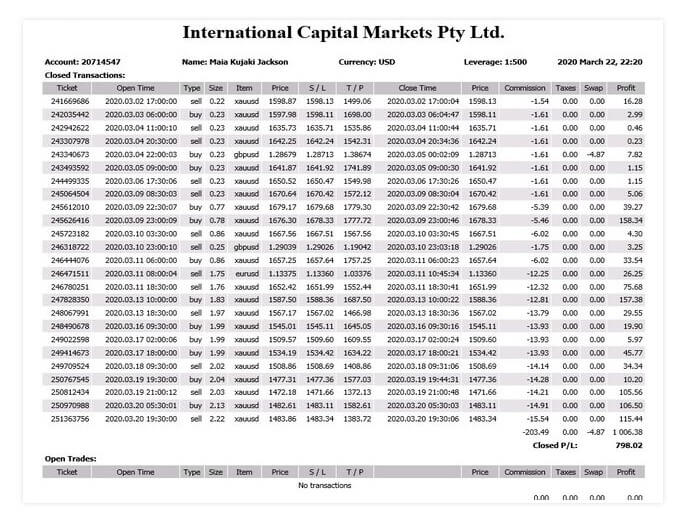 Service Cost
The expert advisor has been created to be rented as shown by its incredibly high price of $12,000 to purchase it outright, if you did, you would get up to 5 activations of the software with no other limitations. The rental options are a little more affordable, you can rent it on a monthly basis which will cost you $120 per month, for six months it will cost you $600 for that time period and for a year rental, it will cost you $800 for the year.
A free demo version is available to try out, but this is limited to only being used with the strategy tester within the MT4 platform and it, unfortunately, cannot be used with a live account. The developer is offering a 15-day trial of the full version, you will need to get in contact with them in order to request this version rather than getting it direct from the MQL5 marketplace.
Conclusion
At the time of writing, there were no reviews or ratings from those that have used the EA, this is a shame as the reviews are often a great way to work out whether people are finding it useful and profitable, so be sure to check back regularly to see if any have popped up. There are also no comments which are often a great way to see the sort of support that is being offered, as there aren't any, we would suggest trying to contact the developer with any questions so you can be sure that they are still around to actively support the EA should you decide to rent or purchase it.
This Forex Indicator is currently available in the MQL5 marketplace: https://www.mql5.com/en/market/product/46449