The Double Divergence scanner was made available in November 2019 by the creator Jan Flodin. Flodin has created a vast selection of pattern scanners and dashboards that have extremely good reviews online and the indicator we are reviewing today is no different. After having multiple updates and improvements made, Flodin is currently offering version number 2.3 of this indicator which can be used on the MT4 platform.
Overview
This indicator's main function is to identify when divergence occurs between the price and one/two or three indicators/oscillators. This multi oscillator is able to identify both classical/regular and hidden divergences. The indicator is customizable as it has RSI and MA trend filters which enable users to filter out the strongest setups.
Another advantage is that the indicator writes signals onto a file that can be used by an Expert Advisor for those interested in Auto Trading. Users can also choose between setting only the main indicator/oscillator (only receive alerts when there is a divergence on the selected oscillator/indicator), setting both the main and second/third indicator/oscillator + the time frame for the second/third divergence or setting both the main and second/third indicator/oscillator and leave the default value Current as the second timeframe (receive alerts when there is a double divergence on each time frame selected by the user).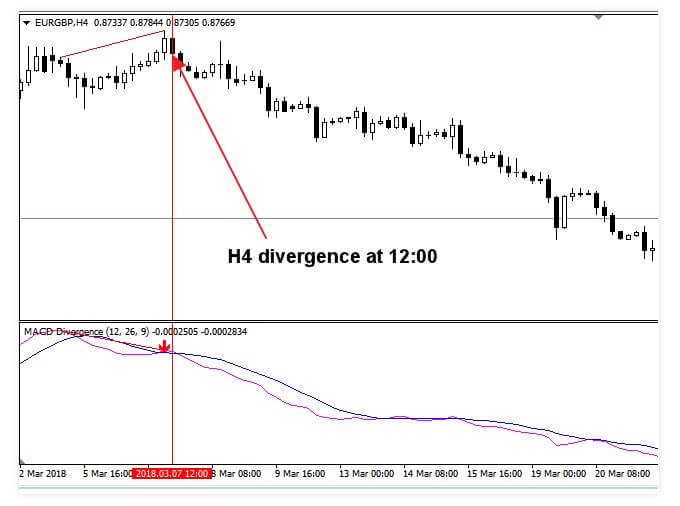 Some other features that this indicator has to offer are; the ability to monitor all symbols that are in the user's market watch window simultaneously sends real-time alerts when divergences are identified and an interactive panel. This indicator can detect divergences on a number of indicators/oscillators including; MACD, Stochastics, OsMA, and CCI amongst others.
Service Cost
This indicator comes at a price of $39 for those looking to purchase it, or it can be rented out for $12 a month. Fortunately, traders can test out this indicator and its functions free of charge on the free demo that is available.
Conclusion
The Double Divergence Scanner has a number of positive reviews online from users that have been using the indicator for quite some time. One user said, "I love trading divergence and to me a double divergence is the perfect opportunity to confirm". The creator is continuously improving this product by taking note of user comments and recommendations. We highly suggest checking this indicator out if you are looking to trade divergence!
This Forex Indicator is currently available in the MQL5 marketplace: https://www.mql5.com/en/market/product/29221