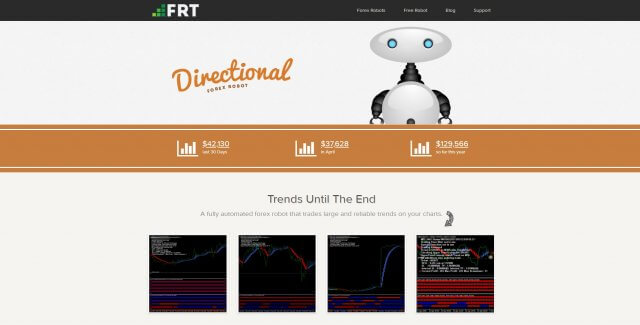 The Directional Forex Robot is a creation from Forex Robot Trader which is a site that has created a large number of robots before.
Overview
The Directional Forex Robot is designed to be used the MetaTrader 4 trading platform and is designed to detect large directional pip movements early on. Some of the listed features include:
Works on ALL Forex currencies
Works on ALL timeframes
Works with Metatrader 4 charting software
Works with 4 or 5 broker digit pricing automatically
Comes with all custom indicators, expert advisor, and templates
You can close out any trade manually without disrupting the robot
The robot has optional trailing stop loss capabilities built-in
Automatic money management built-in
Adjustable inputs "applied price types" and "moving average modes"
All text and color objects are user adjustable
The statement of how the robot works is as follows: "The Steinitz HAS MTF Directional Robot version 1.7 uses the same Heiken Ashi Smoothed indicator but it has completely different algorithms for making buying and selling decisions. This robot that we are featuring here waits for trends to develop on multiple time frames before getting in the market. It other words this robot places trades in the direction of the underlying trend(s) and stays in until the trends start to reverse."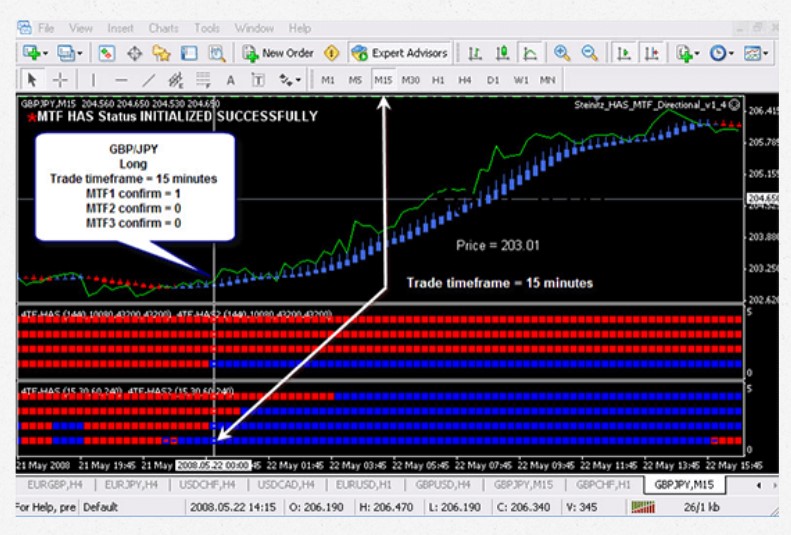 Some results have also been posted on the site. We will briefly look at the past three months which are as follows:
January 2020: $36,323
February 2020: $17,420
March 2020 up to the 14th: $14,177
These are impressive figures which would make anyone happy, which seems to be the angle that Forex Trading Robot is going for. Looking at the March results in a little more detail, there is a profit of just over $14,000 *( at the tie of writing) and a relative drawdown of just $500. Those are incredible figures, especially during this time of heightened volatility (Coronavirus outbreak). Many expert and professional traders are struggling but this trading robot is having no issues at all, that should be a big red flag, to begin with. The results have also not been verified by an independent site such as My FX book which means that there is nothing preventing the results from being altered by the owners.
Service Cost
The current cost of the robot is $49.00, this is a 75% discount on the original price of $199.00. All robots on this website seem to have a starting price of $199.00 and then an added discount, so we believe that this current price of $49.00 will not change.
Conclusion
There aren't any user reviews on the site, so we had to look elsewhere around the internet in order to find some user reviews of the software.
"Out of the box robot from Don is a waste of time and your money!"
"Well I ran the software live and all I had were losses. O don't get me wrong I loved the software and like Don also…but proof is in the pudding. I am starting to believe that some people are meant to get money easy (those are the ones with great reviews…and the rest of us who no matter how hard we try: we just lose."
As you can see, the reviews aren't looking great, this once again leads us to believe that the results being shown are not exactly the right ones. We would advise some caution when using this robot due to the number of negative reviews that can be found around the internet.
This Forex trading robot can be found at https://www.forexrobottrader.com/forex-robots/directional-robot