Is Dash a Privacy Coin?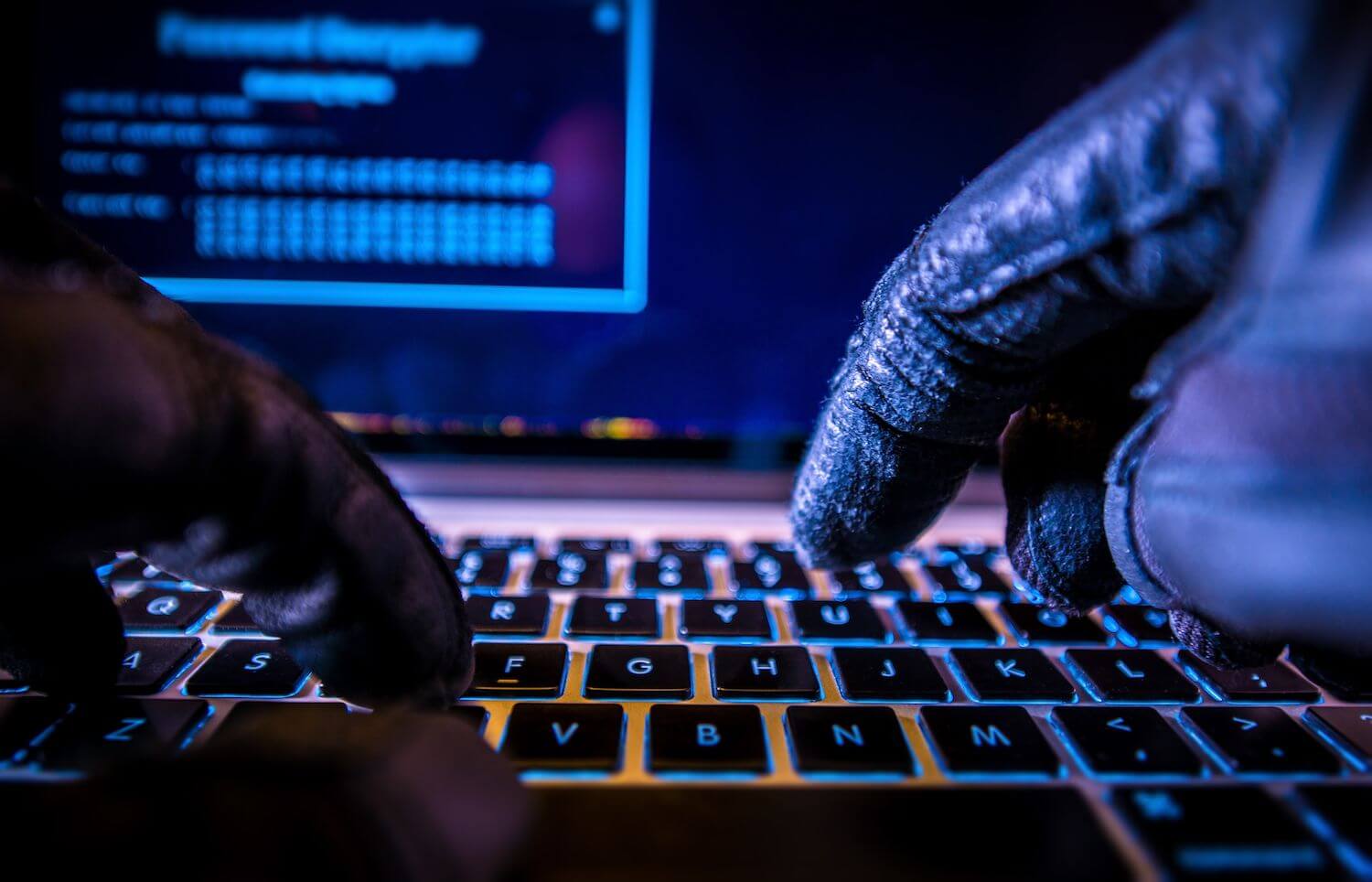 A recent tweet coming from Dash's official Twitter account has invited much criticism. The outlash from Dash's supporters is directed towards the fact that the cryptocurrency, which was once advertised as a privacy coin, is now wilting in the face of possible regulatory scrutiny and trying to pivot to non-privacy-focused crypto waters. 
On Jan 1, the US-based exchange Bittrex announced in a tweet that it would be delisting top privacy coins, including Monero, Zcash, and Dash.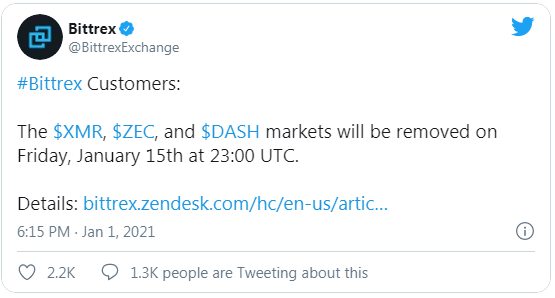 The delistings of the top private coins follow a similar Dec 29, 2020 announcement that Bittrex would be delisting XRP as a result of an SEC lawsuit against Ripple, prompting further speculation that the exchange preemptively delisted the aforementioned privacy coins in anticipation of a wider regulatory crackdown. 
In response to the delisting, Dash announced in a tweet that they had immediately "reached out to Bittrex Exchange to request a meeting," and that referring to the DASH cryptocurrency as a "privacy coin" is not exactly right. They added: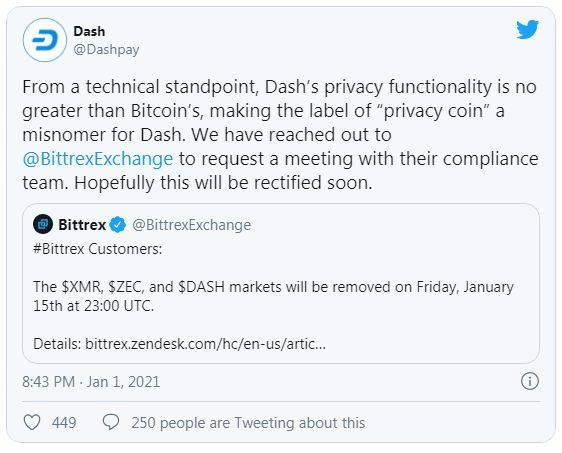 Taking a look back at 2017, on the other hand, archived screenshots from the Dash Foundation website show that the company advertised DASH as "the world's first privacy-centric cryptocurrency." The current Dash Foundation website has changed since and now says that Dash is "the leading payments cryptocurrency," and doesn't mention its privacy functionality anywhere.
In a recent tweet regarding the delisting CEO of DashPay, Ryan Taylor also minimized the cryptocurrency's privacy features: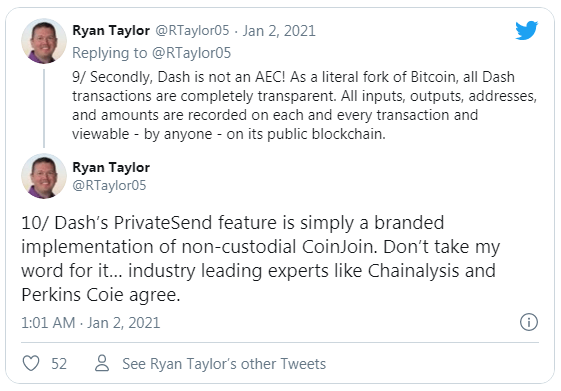 While the whole situation regarding Dash's stance has prompted criticism on Twitter, proponents have noted that the cryptocurrency has released guidance on its privacy features in August. Official Dash website blog post shows that Taylor wrote that "regulators are concerned with exchanges possibly being unable to comply with KYC/AML regulations when transacting coins that offer privacy features," because Dash is "often found on lists of cryptocurrencies with privacy enhancements."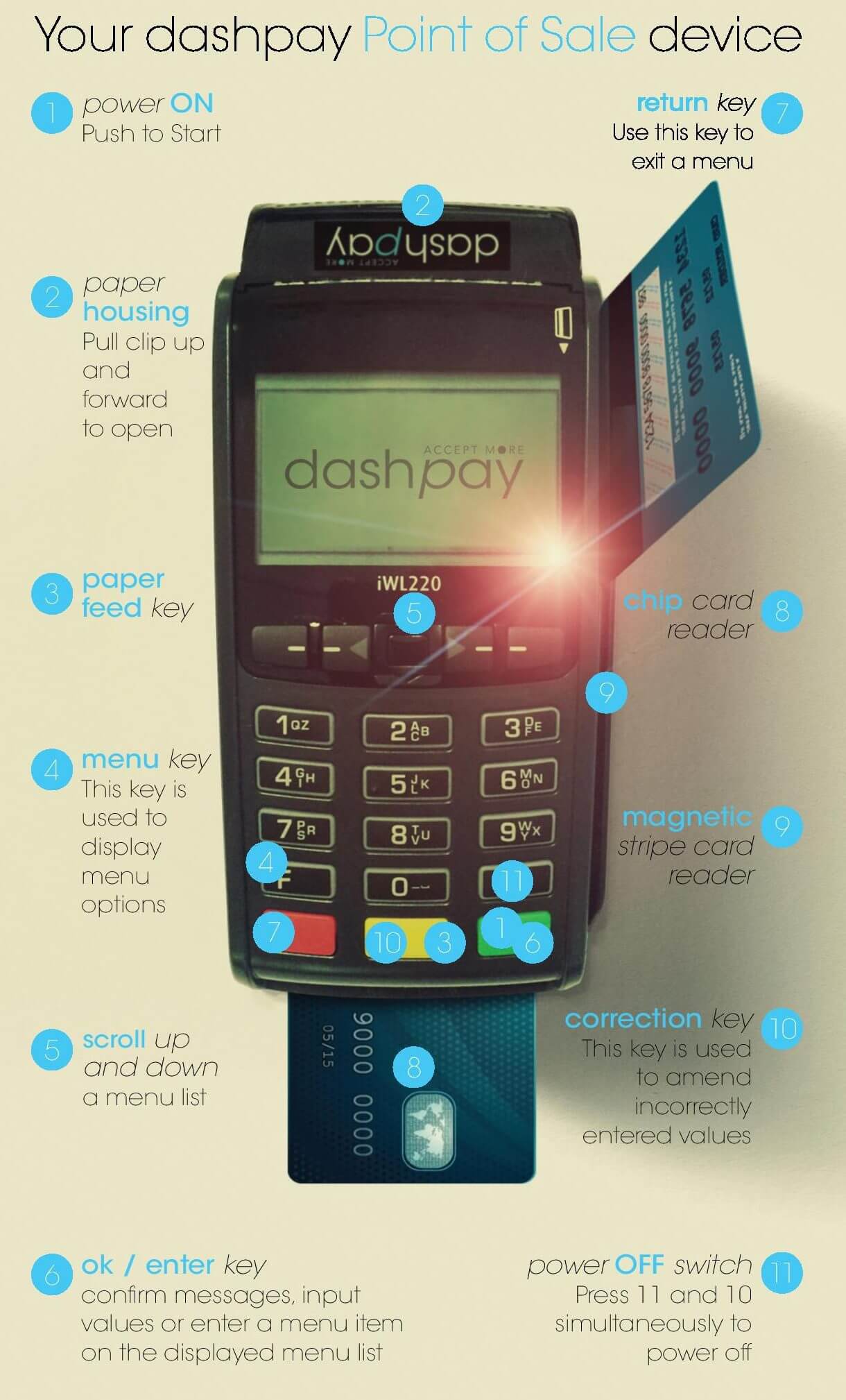 However, Taylor also wrote that Dash has been very successful in convincing exchanges as well as regulators that Dash is not a privacy coin.
The clarifications about Dash's core focus come as a follow-up to an announced upgrade to Dash entering the testnet phase. This upgrade will include DashPay, a "social crypto-payments wallet."