The crypto market has spent the past 24 hours testing (and surpassing) its immediate resistance levels. Bitcoin is currently trading for $9,605, which represents an increase of 2.21% on the day. Meanwhile, Ethereum gained 3.06% on the day, while XRP gained 0.06%.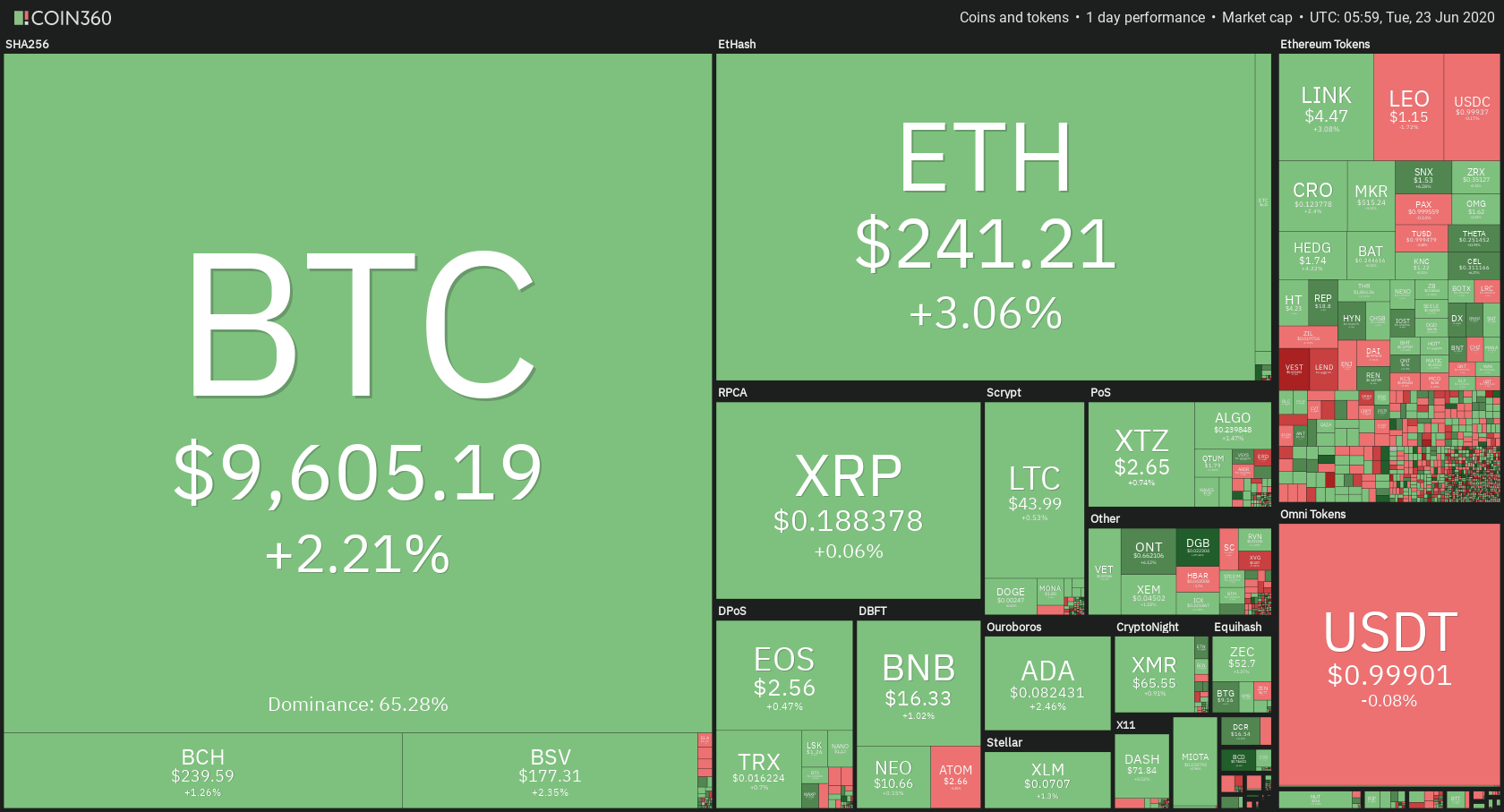 DigiByte took the position of today's biggest daily gainer, with gains of 24.92%. Flexacoin lost 15.62% of its daily value, making it the biggest daily loser.
Bitcoin's dominance level stayed at the same place since our last report, with its value currently at 65.28%. This value represents a 0.05% difference to the upside when compared to yesterday's value.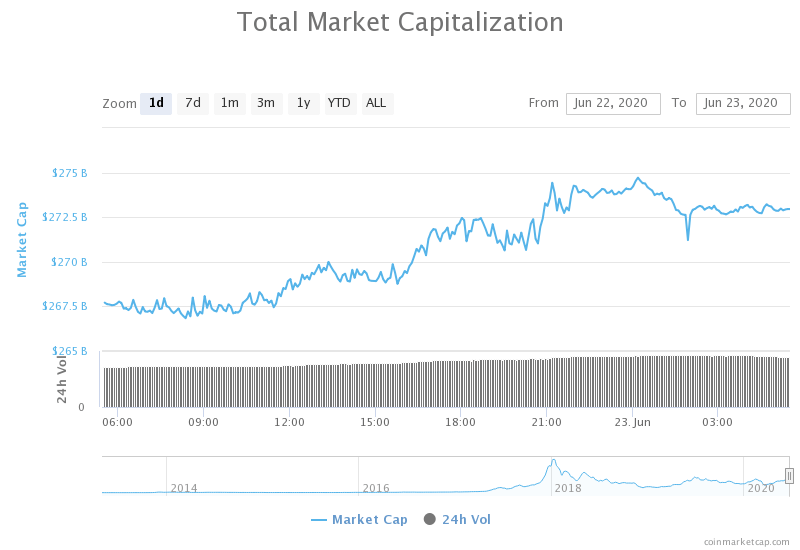 The cryptocurrency market capitalization increased when compared to yesterday, with the market's current value being $273.19 billion. This value represents an increase of $7 billion when compared to the value it had yesterday.
What happened in the past 24 hours
Bitcoin defender or a scammer? Bitcoin name logo trademarked
The Bitcoin name and logo have been trademarked in Spain by Ignacio Rubio Menéndez, a compliance expert and lawyer. He explained that he now owns the logo and the word 'bitcoin' that is registered at the national level. When asked why he bothered with doing this, he explained that he wants to protect Bitcoin, at least in Spain. He claims he will stand up to anyone that will try to abuse the logo or the name of the cryptocurrency he bases his business on.
Whether he will use his (now) right justly or abuse it, only time will tell.
_______________________________________________________________________
Technical analysis
_______________________________________________________________________
Bitcoin
The largest crypto by market capitalization spent the past 24 hours testing its immediate resistance level of $9,580. In fact, there was no actual "testing," as Bitcoin skyrocketed and went past the resistance level in an instant. The move passed through $9,735 as well, but quickly came back below it. Bitcoin is now trying to find a price to consolidate at, and it will most likely test $9,580 as a support level.
Key levels to the upside          Key levels to the downside
1: $9,735                                 1: $9,580
2: $9,870                                 2: $9,251
3: $10,010                                3: $9,120
Ethereum
Ethereum followed in the footsteps of Bitcoin and used the momentum it created to push its price past the $240 level. On top of that, the price gain it made surpassed Bitcoin by half a percent. The second-largest cryptocurrency by market cap stopped its bullish move at around $247 and then started consolidating slightly below that price. The $240 level will be tested in the near future, so traders can expect a solid and easy trade, in whichever direction ETH goes.
Key levels to the upside          Key levels to the downside
1: $251.4                                 1: $240
2: $260                                    2: $228
3: $225.4
Ripple
Unlike Bitcoin and Ethereum, XRP did not have such a good day. While the price technically did end up in the green when compared to 24 hours ago, the price gain is negligible. The third-largest cryptocurrency by market cap didn't have enough buying pressure to pass the $0.19 resistance level it fell under a couple of days ago.
XRP's volume is extremely low, meaning that traders don't really have many opportunities to trade it.
Key levels to the upside          Key levels to the downside
1: $0.19                                      1: $0.178
2: $0.2                                  
3: $0.205