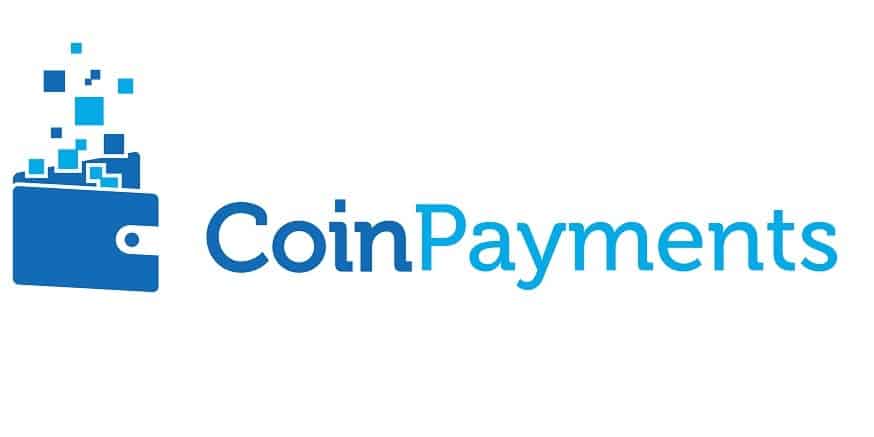 CoinPayments claims to be the best wallet cum payment gateway for cryptocurrencies and has integrated a wide range of both operational and security features that back up this claim. Whether you are looking to pay for goods and services using crypto, want to invest in digital assets, or simply exchange one crypto for another, CoinPayments is designed to meet these needs. It supports numerous cryptocurrencies, including all the ERC20 tokens.
As a fully-fledged cryptocurrency payment platform, CoinPayments is more than a wallet. It provides POS features, crypto conversions, mobile applications, and other functionalities that support the efficient use of cryptocurrencies. Plus, the site offers secure payment processing and swift confirmations.
CoinPayments was launched back in 2013, becoming one of the earliest cryptoprocessors to support altcoins. It is also one of the largest altcoin platforms and supports over 1925 coins and tokens, including Bitcoin, Ethereum, and Litecoin. Note that, at the time of launch, all platforms only supported bitcoin. CoinPayments seized the opportunity to provide a secure processing platform that supports a broader collection of cryptocurrencies. It is one of the most reputable multi-currency wallets available for both PC and mobile users.
Key Features:
Multiplatform:
CoinPayments is available in the form of a desktop app and compatible with all popular operating systems like Linux, macOS, and Windows. The crypto wallet is also available as a mobile app for both Android and iOS devices. You can access your wallet any time, provided you have an internet connection.
Auto coin conversion:
CoinPayments offers auto conversions for some of their altcoins, where you can exchange one coin for another inexpensively and without leaving the site. This feature covers popular coins, including Bitcoin, Ethereum, and Litecoin.
Impressive POS:
CoinPayments wallet app has a feature-rich and highly intuitive design. All the crucial features are within reach and require little to no help to use. The platform is beginner-friendly, and so are mobile apps. There's also an option to store your coins in CoinPayments secure online wallets.
GAP600 integrated for Swift conversions:
Most wallets rely on third-party software for swift crypto payment processing and swaps. These service providers aren't always safe or reliable and come at a steep cost. CoinPayments, on the other hand, integrates GAP600 technology that provides for instant Bitcoin payments and deposits as well as real-time crypto transfer to exchanges or other wallets.
Inbuilt exchange:
Coinpayments wallet app inbuilt exchange makes it possible for you to purchase various cryptocurrencies without leaving the wallet. Users can also accept payments in cryptocurrency, making the platform a complete payment processor for both personal and business use.
PayByName:
You can also give the Coinpayments wallet app access to your phone book and activate the PayByName feature. This allows you to send crypto to your phonebook contacts without necessarily copying or importing their wallet address. The feature further boosts the efficiency of the Coinpayments app by eliminating the need to memorize the wallet address.
Security features:
i) Password: Like most crypto wallets and processors, CoinPayments requires users to create a unique password for their accounts during registration. The password has to be at least ten characters and distributed between numbers, letters, and special characters. You can copy and use the recommended password, which is usually very strong and secure, or create one you can easily remember.
ii) Crypto vaults: CoinPayments cryptocurrency vaults are the highlight of the platform's security. Users can lock cryptos in these vaults for a specified period within which no withdrawals will be permitted. If someone tries to access the vaults before the due date, the system will flag and review the activity, but all your crypto will remain safely locked.
iii) Data encryption: CoinPayments is protected by SSL certificates, regular scanning, and advanced security algorithms that ensure all the information stored within the crypto app – including your personal details and private keys are highly encrypted.
iv) Instant transaction notifications: Users will receive notifications for all activity in their wallet, including deposits, withdrawals, exchanges, and other transactions via email. If the action is suspicious, you can reach the customer support team directly to investigate or cancel.
CoinPayments ease of use:
Coinpayments wallet isn't just one of the oldest crypto wallets in the market but also has one of the most user-friendly user interfaces. Their web wallet has a simple, yet charming blue and white theme with all the important features neatly arranged within the wallet's dashboard. It employs a classic menu bar with all the essential tools you will use regularly.
You can also scroll down to find resourceful information about the platform and its features. Both the desktop app and mobile apps are user-friendly and suitable for everyone, including newbies. They load fast and are light, effectively providing you with a swift payment processing experience.
Supported currencies and countries
CoinPayments is one of the most inclusive cryptocurrency wallets in the market, with support for 1925 altcoins, including Bitcoin and Bitcoin Cash, Ethereum Classic, Ether, Litecoin, POA Network Coins, Litecoin, and Ripple.
All the ERC20 token coins are also supported, and you can purchase different types of cryptos on this platform. CoinPayments currently has over 2.2 million users across 182 countries, making it one of the largest crypto wallets you will ever encounter.
CoinPayments cost and fees
If you plan to use CoinPayments for non-commercial applications, the platform is free. Simply sign up and proceed to swap cryptos for free. CoinPayments will prompt new users to create either a personal or business account.
If you create a business wallet, you will be subject to an incoming transaction fee of 0.5%, imposed on merchants using APIs and checkout systems. Users will also pay added fees imposed by network miners that offer transaction verification and confirmation when transferring cryptocurrencies out to exchanges and other wallets.
Customer support
CoinPayments customer support team can be accessed via several channels where you can seek solutions to common and technical issues regarding your account or transactions. If you are experiencing problems with your account, you can reach the support desk by training a support ticket on the company website.
Simply go to the Contact Us page and click on the support wizard link to create a unique code which you will then open in Fresh Desk. An online form is also available if you want to reach support via email. Alternatively, contact them via their different social media pages.
Setting up the CoinPayments crypto wallet
How to set the CoinPayments crypto wallet:
Step 1: Sign up or download the CoinPayments app
To use CoinPayments, you must create a user account. Simply click on the Sign-Up button on the top right of the site's homepage to begin the registration process.
For mobile users, scroll to the bottom of the site and find respective links to the app in Google Play Store (Android) and App Store (iOS). Once downloaded, install the app and launch it. You can then access the Sign Up section for registration.
Step 2: Complete registration
On the registration window, you will be required to pick a personal or business account, input a username, first and second name, email address, password, country, and time zone. Make sure you provide accurate information and agree to the terms and conditions.
You will also be required to input a capture image text. Upon registration, a confirmation email will be sent, and you must verify ownership by clicking on the link in the email to start using the wallet.
Step 3: Process payments using CoinPayments
CoinPayments allows you to accept payments in cryptocurrency, purchase crypto, and process all kinds of crypto transactions once your account is verified. You can access your wallet using the PC website or mobile app as information is synced between the two. You can also purchase gift cards or integrate shopping cart plugins from popular vendors.
How to receive currencies with CoinPayments
Step 1: Log into your CoinPayments account. Navigate to Your Wallet on the dashboard and click on the respective cryptocurrency options in the command section. The process to this point is similar to sending payments.
Step 2: Click on Deposit/Receive to open a new window. You will be required to fill in your wallet address. Simply copy the address and paste it on the space provided. You can also accept cryptocurrency payments using the PayByName.
Step 3: Click on Deposit to add the crypto to your wallet. Deposits are processed within 1 to 2 hours. When other people send money to your wallet address, the amount is automatically added to your account.
How to send currencies with CoinPayments
Step 1: Log into your CoinPayments account. If you are a newly registered user, the dashboard will open to an account setup wizard. You can click on the wallet to send and receive payments or Merchant to receive payments for goods and services. However, it is important to finish configuring the merchant account if you plan to use CoinPayments as a payment method for your site.
Step 2: To send cryptocurrency, click on Your Wallet on the dashboard to open a window containing all your balances. Each currency is in a row, including the balance and command you wish to apply. Click on the respective crypto options button (like BTC Options for bitcoin) and select Send/Withdraw from the drop-down list.
Step 3: In the new window, input the amount you want to send and the recipient's address. You can enter the amount in your preferred (supported) FIAT currency, and the system will automatically convert it to the crypto.
Step 4: Click on Request Withdrawal to send the crypto. CoinPayments will send you a confirmation email you must click on to confirm the withdrawal, so head to your email and finish the process.
CoinPayments supported currencies
CoinPayments has the largest support for altcoins and currently accepts Bitcoin, Ethereum, Litecoin, Velas, Apollo, and Badcoin.  The platform supports up to 1925+ altcoins, and the number continues to grow as merchants are allowed to add new coins.
You will also find support for several FIAT currencies, including the Dollar, Euro, Pound, Franc, and Yuan. Currently, the wallet supports 60+ FIAT currencies, which is above any other wallet.
Pros and Cons of CoinPayments crypto wallet
Pros
Safe and secure cryptocurrency transactions
Supports all popular coins and FIAT currencies
Buy, Send, receive, sell, convert cryptocurrency
Provides swift confirmations and instant withdrawals
Simple beginner-friendly navigation
Cons
Charges fee of 0.5% on incoming merchant transactions
Long registration process
Support tickets are time-consuming to generate
How does CoinPayments compare with other wallets?
CoinPayments vs. Citowise
CoinPayments is in a league of its own when it comes to cryptocurrency processing. The site supports numerous coins and offers on-site conversions and POS features you can integrate into your eCommerce. Unlike Citowise, which is fundamentally a crypto wallet for mobile users, CoinPayments is a crypto payment solution that includes a wallet for both desktop and mobile users. It has a lot more features for merchants and sits among the top crypto processing systems available online.
CoinPayments vs eToro
eToro is more like Citowise and supports a few cryptos for users seeking to transact popular coins. However, it is nothing compared to CoinPayments, which provides a comprehensive payment processing solution and wallet. The only downside is merchants are charged a 0.5% fee on incoming transactions. eToro is free for both personal and business applications, although the app is only available for mobile users.
Final words
CoinPayments is one of the best cryptocurrency processing platforms you will encounter. The payment processor was the first to support coins other than Bitcoin and currently has the largest coin support online. You can transact with all the popular options or even add a new currency. Concerning platform features, CoinPayments allows you to own a personal or business wallet with various functionalities.
You can send crypto, deposit funds to your account, receive crypto payments, and use the auto conversion feature to convert currencies in the middle of a transaction instantly. CoinPayments is available for both PC and mobile users, distinguishing itself from other app wallets. It is also very secure, boasting a growing reputation among users.