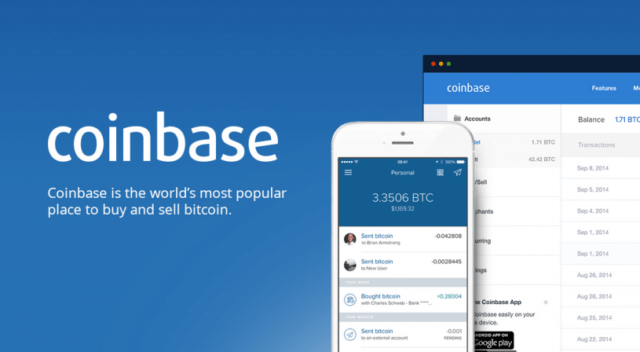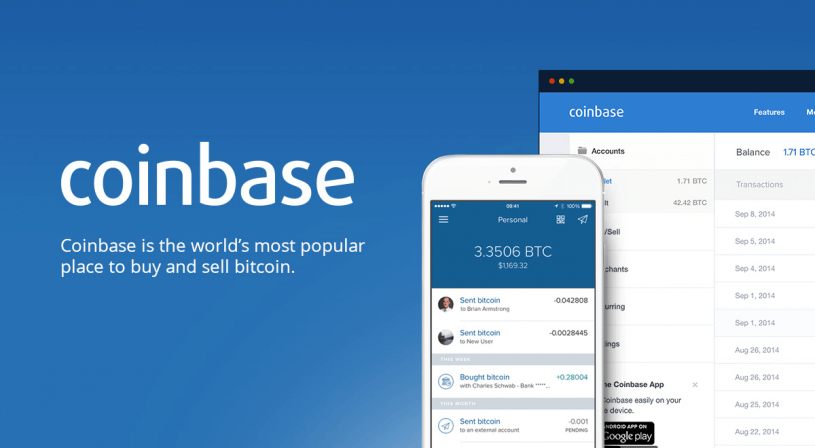 Coinbase, the American based crypto exchange, describes itself as the "easiest place to buy, sell, and manage your cryptocurrency portfolio." While relying on some of its string features like insurance backed deposits, strong regulation by the SEC, and secure storage that has shielded it from hackers since establishment, Coinbase refers to itself as "the most trusted cryptocurrency platform."
But how accurate are these claims, and is it really safe to buy and store your cryptocurrencies on the Coinbase exchange and wallet? We answer this and more questions about this exchange in this comprehensive Coinbase review. Here, we will try to bring to light everything you need to know about this major crypto exchange, its Coinbase wallet, and the security of its platform and mobile apps.
We start by gaining a little background information about the company
What is Coinbase?
Coinbase is a San Francisco based crypto exchange and one of the oldest – having started in 2012. Today, Coinbase is available in 100+ countries across the world and boasts of one of the broadest customer base. It is a hybrid exchange that supports both crypto-to-crypto as well as fiat to crypto transactions.
It also comes off as one of the most regulated crypto exchanges and one of the handful that's licensed to operate in the United States. For the longest time, Coinbase concentrated on the U.S and the European markets. But, it has since opened itself up to the international market with the separation of Coinbase and Coinbase Pro. Ideally, Coinbase is a brokerage exchange where crypto traders interact with the Coinbase brokerage firm. Whereas, Coinbase Pro is specially conceived for the advanced traders who want to interact with the international crypto market directly.
Because of the highly regulated nature of the U.S crypto industry, Coinbase doesn't allow for anonymous crypto trading. You, therefore, will be required to verify your user identity before you can make a deposit and initiate a transaction on Coinbase. Verification here involves supplying the crypto exchange with a copy of your government-issued identification document, proof of address, and a selfie.
How does Coinbase work?
To understand how Coinbase works, we first need to gain a deeper understanding of the two Coinbase exchanges
Coinbase:
As I mentioned earlier, Coinbase is more of a brokerage. This means that when buying and selling on Coinbase, unlike in any other exchange, you will not be dealing with the international crypto market and the prevailing market rates. You will instead be selling to and buying from the Coinbase Company, whose trading prices try to mirror the real crypto market rates.
One of the upsides to this is that even the smallest or biggest gets filled near instantly. This is especially important for institutions and high volume investors who don't wish to engage in multiple transactions to have their orders filled. The biggest downside, on the other hand, is that the company, and not the open crypto market, has near-absolute control over both the buying and selling prices.
Coinbase Pro:
According to Coinbase, Coinbase pro was established to help cater to the needs of advanced crypto traders. Coinbase Pro is, therefore, a true crypto exchange that grants its traders total access to the crypto markets. You, therefore, are free to set your buying and selling prices on the Coinbase pro order book or complete your transaction using the prevailing market rates.
The main benefit of trading on Coinbase Pro is the fact that you get to interact with the markets directly and buy or sell using the real market prices and not those set by a brokerage. Coinbase Pro, on the other hand, isn't favorable to high volume traders who would have to rely on multiple transactions to fill their single order. This exposes them to the risk of price volatility where prices spike in between the order.
Coinbase account registration
With the creation of Coinbase pro, the crypto exchange expanded its global reach from 30 to 100+ countries. Note, however, that the main Coinbase platform is still biased towards North America, Europe, and a few Latin countries. While international clients can open an account there, the much they can do with the main exchange is to exchange currencies. This is based on the fact that the exchange doesn't support card and bank transfers from the rest of the world.
The registration process on this exchange is nonetheless relatively straightforward. The only difference from the registration process on other exchanges is the fact that it requires you to first verify your Coinbase and most other crypto accounts before making a deposit.
Number of cryptocurrencies supported on Coinbase
Another notable Coinbase feature that sets it apart from most other crypto exchanges is its conservative approach to cryptocurrencies. We note that while the rest of the industry players are welcoming to virtually every credible cryptocoin out there, the main Coinbase platform will only support 17 cryptocurrencies. Coinbase Pro adds eight more cryptos to this list to feature 25 cryptocurrencies that are tradable on its platform.
How to trade on Coinbase
To buy or sell cryptocurrencies on Coinbase and Coinbase Pro, you will first need to create a user account. Then start the verification process by confirming your phone number. You will then be directed to the identity verification page that requests you to upload such details as your identification documents, proof of address, and selfie.
Proceed to set up your preferred payment processing method from the choice of bank transfers, credit cards, Swift accounts, and even PayPal. Note, however, that PayPal is only available for withdrawals and not account deposits. Confirm the payment method, after which you are well on your way to making your first sale or purchase.
Coinbase trading fees and charges
Coinbase has one of the most complex trading fees and commissions structures we have come across. Here, trading fees are a mix of variable and fixed rates that will also depend on your preferred payment processing method and the transaction amounts. For instance, the buy and sell orders of amounts below $200 attract a fixed fee. Orders below $10 have a fixed fee of $0.99, while those between $50 and $200 are charged a maximum of $2.99.
Transactions above $200 are charged a fixed percentage that varies from one payment method to another. If you already have enough deposits in your Coinbase account to fund your crypto purchases, you will be charged 1.49%. Debit and credit card funded transactions are, however, higher at 4.99% the transaction amounts. We consider this way expensive in an industry where its competitors like Binance charge a mere 0.1% of the transaction amounts.
Deposit and withdrawal
Deposit and withdrawal methods supported by the crypto exchange include bank wire transfer, PayPal, credit, and debit cards. You will, however, do well to remember that PayPal will only support withdrawals from Coinbase and not deposits.
Additionally, credit and Debit cards can only be used to make direct purchases and not to load cash that sits idly on your Coinbase trader account. Bank Wire deposits in the UK are free while withdrawals cost £1. In the U.S, bank wire deposits and withdrawals cost $10 and $20, respectively.
Security and digital asset protection:
Granted, Coinbase has put in place some of the most formidable security and crypto assets protection measures we have come across. These include:
Two-Factor Authentication and IP whitelisting:
The foremost security safeguard employed by Coinbase is a must-have 2FA feature for all accounts. Additionally, the company embraces IP and Device whitelisting requiring new additional verification every time you log into your account from a new device or IP address.
Coinbase wallet and cold storage:
Each Coinbase and Coinbase Pro trader account comes with a free Coinbase wallet. The company goes on to claim that as much as 98% of the cryptos in these wallets are kept in cold storage while the easily accessible 2% is used to fund the exchange's day-to-day operations.
Coinbase Vault:
The Coinbase wallet has an additional security feature dubbed the Vault. This requires you to set up a 48-hour lock-up for large balance transactions. This ensures that should anyone gain illegitimate access to your account and initiate a large balance transfer, you will have 48 hours to review and cancel the transaction before the balances leave your account.
FDIC insurance:
In an industry first, all your deposits with Coinbase are insured with the Federal Deposit Insurance Corporation (FDIC). This implies that should the company go down, you will be indemnified for deposits of up to $250,000.
Registration and regulation
Coinbase and Coinbase Pro are highly regulated and licensed by key American finance industry regulatory agencies like the SEC and Fin CEN. We, therefore, consider it one of the highly regulated crypto exchange companies in the world.
Coinbase customer support
Coinbase maintains a highly responsive and readily accessible customer support team. You can get in touch with one of their representatives via email, live chat, on social media, and even on the phone – that's toll-free for U.S and UK Coinbase clients.
Everything else you need to know about Coinbase
Launched USDC stable coin:
Coinbase recently participated in the development and launch of the USDC stable coin. The token developed on the Ethereum blockchain will, according to Coinbase, always be valued $1 and backed by hard cash deposits into a US bank.
Launched crypto custody for institutions:
While relying on its rich history of securing client deposits and being one of the handful exchanges that have never been hacked, Coinbase launched the crypto custody for institutions. This is a standalone business operating outside the exchange that provides institutions with a safe keep for their crypto assets. It is highly secured and has the backing of a world-leading insurance policy.
Verdict: Is it safe to buy and sell on Coinbase?
We all have to agree that Coinbase has put in place more hardy security measures around their company and their client's deposits than any other crypto exchange. From two-factor authentication to cold storages and crypto vaults. And with the integrity of these features is also regularly tested by different independent third parties, Coinbase isn't leaving anything to chance. 
We also are alive to the fact that the company is adequately regulated by some of the most stringent financial regulatory agencies in the world and has the backing of the FDIC. And this informs our verdict that it is safe to buy and store cryptocurrencies on this exchange.