In today's lesson, we are going to demonstrate an event to find out what the price may do around the big round number. A big round number plays a significant role as far as traders' psychology is concerned. The price usually gets volatile around a big round number. It may get tough for the traders to find out entries around the big round number. Let us now dig into USDCHF recent activities around the big round number 1.00000.
The price is heading towards the North with good bullish momentum. Look at the last candle. This is one good bullish candle, which states that the buyers are dominating the pair. Do you notice anything unusual here?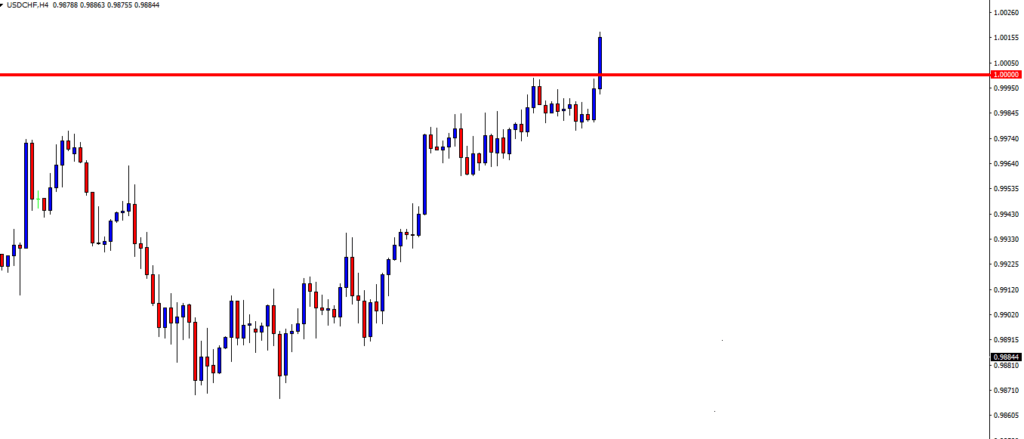 Here it is. The candle breaches through the level of 1.00000. As a trader, you must not miss such a big round number. Now that the price makes a breakout, you are to wait for the breakout confirmation and a strong bullish reversal candle to go long on the pair. This might be one of the best trades in your trading life if things go accordingly.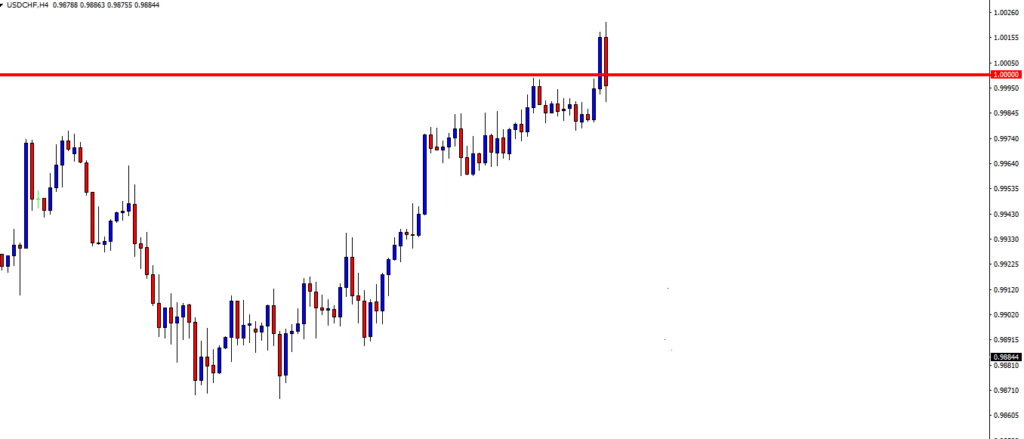 The price comes back in. However, it still looks all right for the buyers since if we consider the spikes at the last swing high. A bullish engulfing candle closing above the last bearish candle would be the buying signal. On the other hand, if it keeps going towards the downside, the sellers may take over the baton.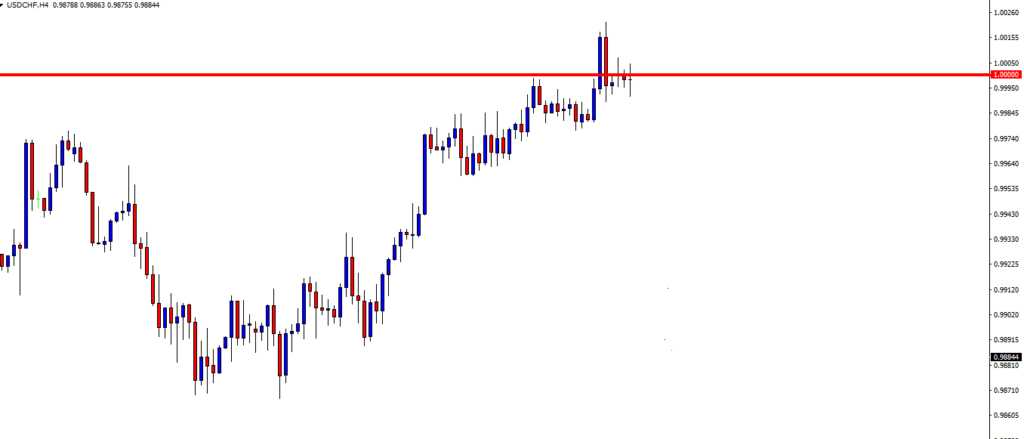 The price does not produce any bullish momentum. For the last four H4 candles, it could go either way. Traders are to wait patiently since this is the game around a massive round number.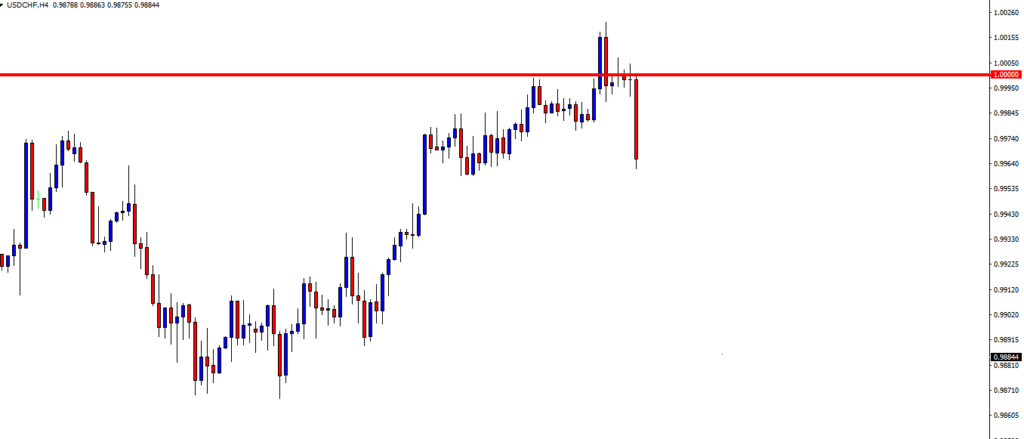 Here it comes. It has now become sellers' territory. The candle forms right at the level of 1.00000. The level could have been a level of support. It is now a level of resistance. The sellers on the minor charts keep going short; on this chart, they are to wait for consolidation and downside breakout to ride on the next bearish wave.
It consolidates and produces a sell signal after four H4 candles. The last H4 candle suggests it may be time for the price to consolidate again. An explicit bullish breakout at the level of 1.00000, did not work for the buyers. It could happen at any level, but when we deal with a massive round number, we happen to see it more often.
The Bottom Line
The market runs on many aspects, and traders' psychology is one of them. Many traders set their Stop Loss and Take Profit at round numbers. Thus, the price may get extra volatility around a big round number. We may get breakout even on the H4 chart, which may turn out to be a fake breakout. We must remember this every time we see a big round number.