Crypto guides Will be a series of tutorial guides to help our users, new to the technology, an easy to follow entry point into the cryptocurrency industry. Basic concepts about cryptocurrencies, wallets, money transfers, safety and security will be treated with an open and clear style.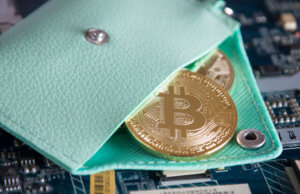 In our previous articles, we have discussed what a cryptocurrency wallet is and its different types. We also understood their purpose and ranked the various kinds of wallets in terms of security. Quick recap - Hot wallets are the ones that have an internet connection, and cold wallets are the ones that are not connected to the internet. Desktop, Mobile, and Web Wallets are the example of hot wallets; whereas, Hardware and Paper wallets are the well known cold wallets. When it comes to convenience, hot wallets have the upper hand, and in terms of security, cold wallets take the front seat.

Introduction We have seen the in-depth analysis of different cryptos so far and understood that new coins keep coming up, improvising the shortcomings of the previous ones. Monero is such
Introduction In this crypto guide, we have seen various articles about cryptocurrencies so far. In this article, let us examine the underlying technology, which essentially enables the working of these
Introduction Market capitalization is estimated for publicly traded companies in general to determine the value of that company. The value is calculated based on the total number of outstanding shares
In the previous article, we have discussed the evolution and properties of cryptocurrencies. Now, let's understand Bitcoin, which is the first scalable cryptocurrency. Introduction It has been around 11 years
Introduction Cryptocurrencies have made an impact on the world's financial system in an unprecedented way. The speed and agility of global transactions have changed with the advent of cryptos. At
Introduction

Introduction

What are Smart Contracts?

Introduction EOS is the native cryptocurrency of the EOS blockchain. EOS blockchain is a decentralized open-source platform built to support the development of decentralized apps (DApps) with core functionalities helping
Introduction

Introduction

Introduction