In today's lesson, we are going to demonstrate an example of the importance of risk-reward. To be successful in price action trading, traders are to calculate risk-reward before every single entry they execute. Let us find out from the charts below the importance of risk-reward.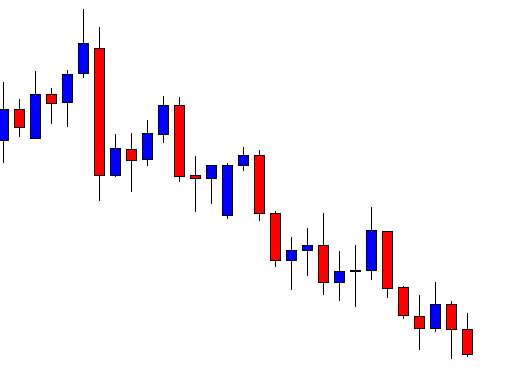 The price heads towards the South with an average bearish momentum. Ideally, it is the sellers' territory. However, it has come a long way. The buyers must wait for a strong bullish reversal candle to go long on this chart.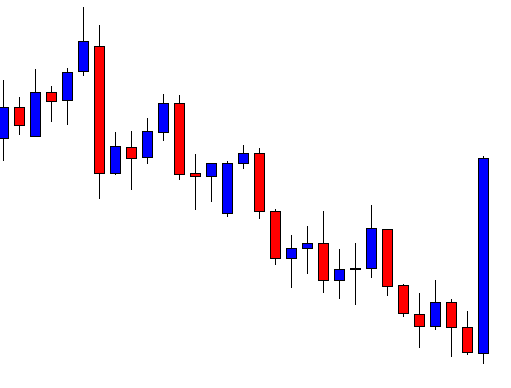 This is an extremely strong bullish reversal candle. The buyers may wait for the price to consolidate and produce a bullish reversal candle. Within a candle, things are very different now.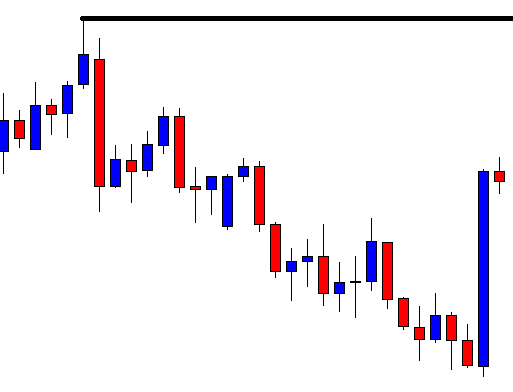 The chart produces a bearish inside bar. Thus, buyers may get more optimistic. They are to wait for a bullish engulfing candle closing above the last swing high to trigger a long entry. The price may travel towards the drawn level, which is a significant level of resistance on the chart.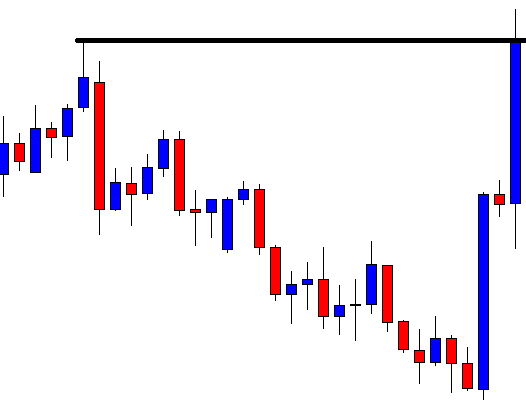 The chart produces a bullish engulfing candle closing well above the last resistance. As explained earlier, the buyers are to set their stop loss below the last candle and trigger a short entry right after the candle closes. The question is whether they shall take a long entry here or not. Think about it. The last candle closes within the level of resistance. Technically, there is no space for the price for traveling towards the North unless it makes another breakout here. The reward is zero here.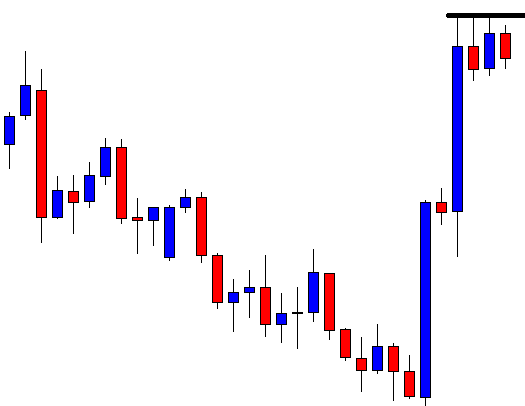 As anticipated, the price consolidates again and struggles to make another breakout. The last candle comes out as a bearish candle. Thus, things do not look good for the buyers. It may change its direction. If it makes a bullish breakout, that is another ball game, though. Let us proceed to the next chart.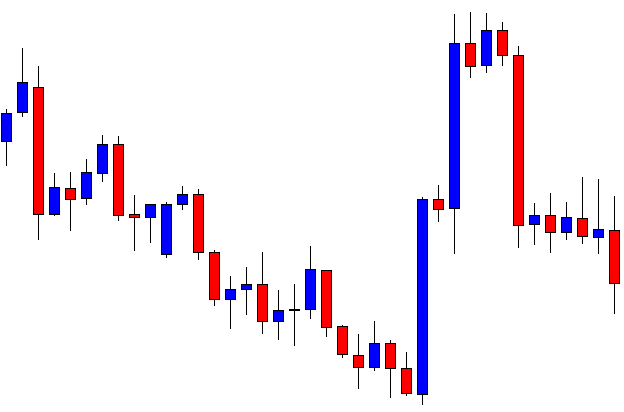 The price does not make a bullish breakout but changes its trend. It is the sellers' territory again. By looking at the last candle, the sellers may trigger a short entry by setting their take profit at the last swing low.
In this lesson, we have seen that the trend-initiating candle and the signal candle both get 10 on 10. However, the chart does not offer an entry because there is no space for the price for traveling towards the upside. Consequently, the sellers take over and drive the price towards the downside. To sum up, we not only look at the candle's attributes but also calculate risk-reward.