Blackwell Global is a forex broker founded in New Zealand and regulated bu the FSP, they were first founded in 2010 and began expanding in 2011. They now have 8 different offices worldwide, over 200 employees and have won 20 different awards. We will be looking into the services being offered by Blackwell Global to help you decide if they are the right broker for you.
Account Types
Should you decide to sign up, there are three different accounts to choose from, each having g their own requirements and trading conditions, so let's see what they are.

Standard Account: The standard account comes with leverage starting from 1:30, it has a stop out level set at 50% and has access to market outlooks. It can be used as an ECN account and has access t o24 hours of support. There are also premium MT4 indicators as well as 30 minutes of trading available. It also has access to something called a trading diary and you are able to deposit using Bitcoin.
Professional Account: In order to get a professional account, you need to meet the ESMA requirements, this means you need to have 500,000 liquid assets excluding house of residence, relevant experience in financial services, traded at least 10 times of significant size within the last 4 quarters. If you meet these requirements you then receive higher maximum leverage, a personal account manager, better execution and more sophisticated communication.
Islamic Account: In order not to violate the terms of Riba al-Nasi'ah, which prohibits money-to-money exchanges on a delayed basis, we offer only spot contracts for forex, gold, silver, and oil. To avoid interest rates, we allow you to hold positions overnight – and indefinitely – without deducting or crediting interest rate charges (rollovers) from the trading account.
Platforms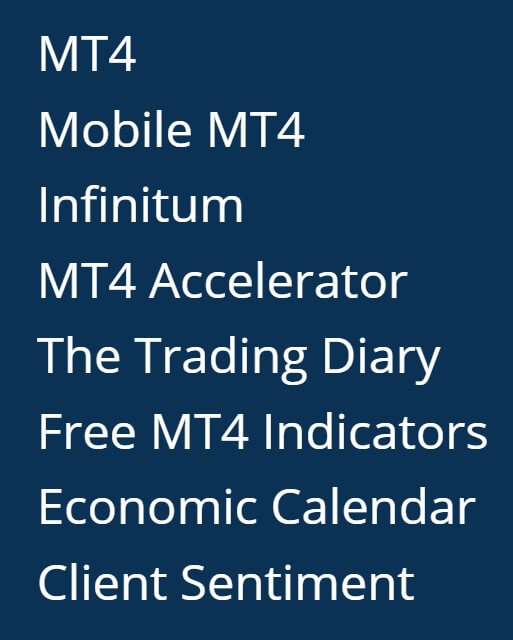 There is only one platform available with Blackwell Global and that is MetaTrader 4 so let's see what it offers.
MetaTrader 4 (MT4): MetaTrader 4 is designed to provide Forex traders with the ultimate trading experience. The platform combines automatic market updates in the most user-friendly manner and then combines these with internal market news updates. End-users are provided with the ability to create and deploy a variety of technical indicators, as well as Expert Advisors.
Leverage
The standard account follows the recommendation form ESMA which is as follows:
Leverage limits on the opening of a position by a retail client from 30:1 to 2:1, which vary according to the volatility of the underlying:
30:1 for major currency pairs
20:1 for non-major currency pairs, gold, and major indices
10:1 for commodities other than gold and non-major equity indices
5:1 for individual equities and other reference values
2:1 for cryptocurrencies
Leverage is increased if you use a professional account, however, we are not sure what the new limit is.
Trade Sizes
Trade sizes start from 0.01 lots (known as micro-lots) and go up in increment of 0.01 lots so the next trade will be 0.02 lots and then 0.03 lots. We could not locate information on the maximum trade size however we would recommend not trading in sizes larger than 50 lots, as the bigger a trade becomes the harder it is for the markets or liquidity provider to execute the trade quickly and without any slippage.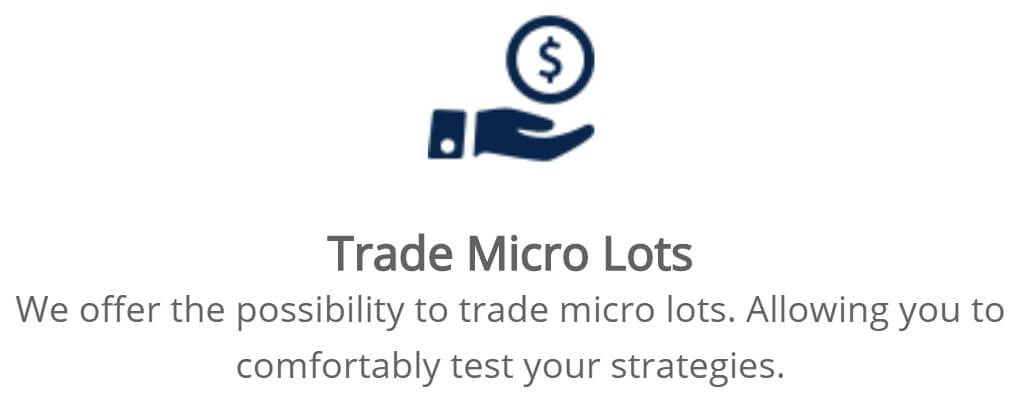 Trading Costs
There does not seem to be any commissions added on to the trading accounts as they use a spread based system, there are however swap charges which are interest charges that are incurred for holding trades overnight, they can be both negative or positive and can usually be viewed from within the trading platform of choice.
Assets
Assets have been broken down into forex pairs, commodities, CFDs and Crypto, let's see what instruments are available in each.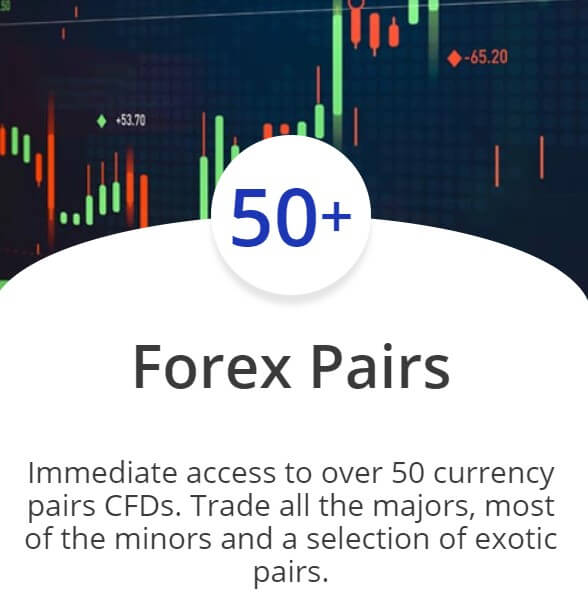 Forex: AUDCAD, AUDCHF, AUDJPY, AUDNZD, AUDSGD, AUDUSD, CADCHF, CADJPY, CHFJPY, CHFSGD, EURAUD, EURCAD, EURCHF, EURGBP, EURJPY, EURNOK, EURNZD, EURSEK, EURSGD, EURTRY, EURUSD, GBPAUD, GBPCAD, GBPCHF, GBPJPY, GBPNZD, GBPUSD, NOKJPY, NOKSEK, NZDCAD, NZDCHF, NZDJPY, NZDUSD, SGDJPY, USDCAD, USDCHF, USDCNH, USDDKK, USDHKD, USDHUF, USDJPY, USDMXN, USDNOK, USDPLN, USDSEK, USDSGD, USDTRY, USDZAR
Commodities: Just four different commodities are available, these are UK Oil, US Oil, Gold, and Silver.
CFDs: AUS 200, German 30, Spain 35, France 40, Hong Kong 50, Japan 225, UK 100, US 100, US 30, US 500, STOXX 50.
Crypto: Bitcoin, Ethereum, Litecoin, Dash, NEO, Monero, Zcash, Eidoo, EOS, Metaverse ETP, IOTA, OmiseGO, Santiment Network, Ripple, Trom, and Qtum. Plenty available to trade which his good to see.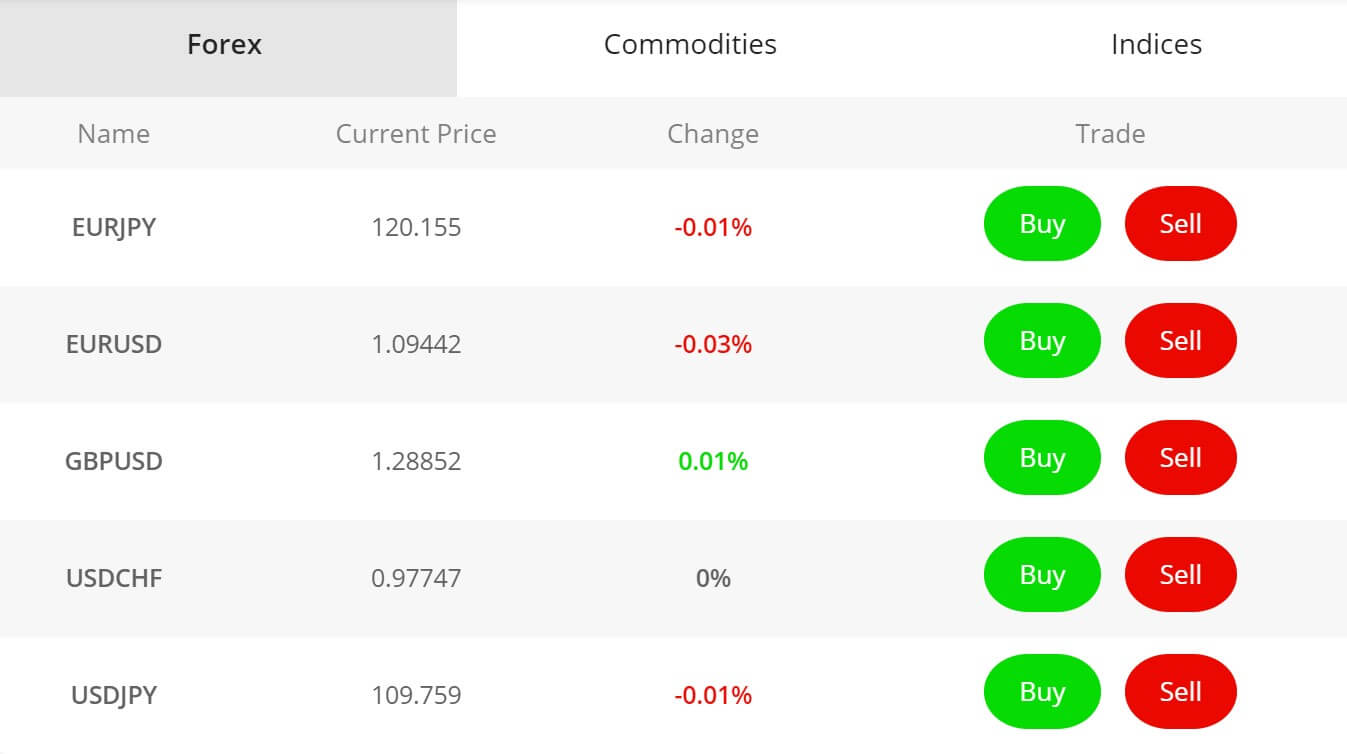 Spreads
The spreads that you get depend on the account type you use, if you use the Standard account then spread on AUDCAD as an example are around 6 pips, while on the ECN model they are around 2.6 pips. The spreads are variable (also known as floating) so this means that when the markets are being volatile, the spreads will often be seen higher. It is also important to note that different instruments and assets have different starting spreads, so while AUDCAD may start at 2.6 pips, other assets like AUDCHF may start slightly higher, in this case, 3 pips.

Minimum Deposit
Finding this information wasn't easy, it isn't obvious on the website, however, we believe the minimum deposit amount is $500 in order to open an account, should you wish to top up an already open account then this figure reduces but we do not know what to.
Deposit Methods & Costs
You are able to deposit using Visa or MasterCard Debit / Credit card, via Bank Wire Transfer, Neteller or Skrill. They can deposit in the following currencies.
Visa/MasterCard – USD, EUR, GBP
Bank Wire – USD, EUR, GBP, CHF
Skrill – GBP, USD, EUR
Neteller – USD, EUR, GBP
There are no added fees, however when using bank wire transfer be sure to check with your bank to see if they ad any fees of their own.

Withdrawal Methods & Costs
The same four methods are available to withdraw with, for clarification these are Bank Wire Transfer, Visa/MasterCard Credit/Debit, Neteller and Skrill. The minimum withdrawals are as follows.
Bank Wire – 100 USD
Visa / MasterCard – 0.01 USD
Neteller – 0.01 USD
Skrill – 0.01 USD
Just like with the deposits, there are no added fees from Blackwell Global and you should check with your bank to see if they have any transfer fees of their own.
Withdrawal Processing & Wait Time
The following processing times are relevant: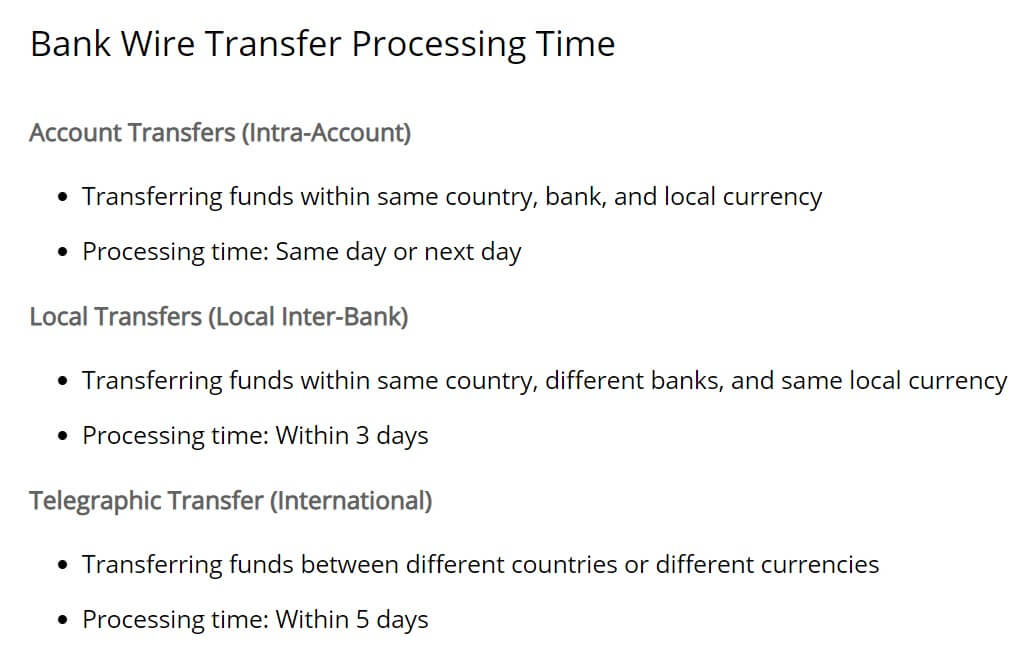 Account Transfers (Intra-Account)
Transferring funds within the same country, bank, and local currency
Processing time: Same day or next day
Local Transfers (Local Inter-Bank)
Transferring funds within the same country, different banks, and the same local currency
Processing time: Within 3 days
Telegraphic Transfer (International)
Transferring funds between different countries or different currencies
Processing time: Within 5 days
Transfers are subject to bank operating hours.
Bonuses & Promotions
We could not locate any information on the website in regards to bonuses or promotions so it does not appear that there are any active ones at the time of writing this review. If you are interested in bonuses then be sure to check back regularly or get in contact with the customer service team to see if there are any upcoming bonuses or promotions.
Educational & Trading Tools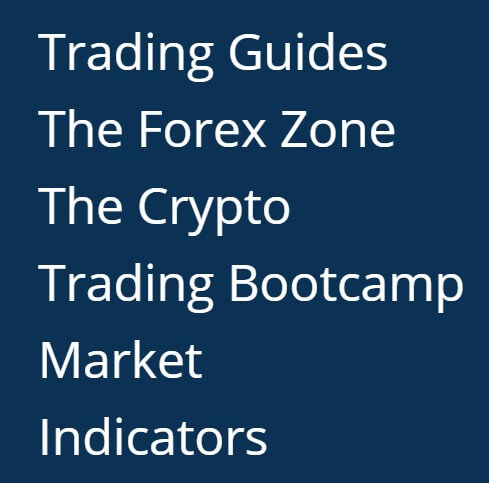 There are a lot of educational and trading tools mentioned on the site, we will briefly go through them to see if they are actually relevant or not. Firstly, there is an economic calendar that details upcoming news events and also which markets they may affect. There are also guides and ebooks on a number of different subjects such as Non-Farm Payrolls. There is something called a trading Bootcamp that is run by a professional trader and you need to attend this event in person. We cannot comment on the quality of this. The market news section is exactly that, it simply shows any news that has occurred.
Indicators: There are both client and free MT4 indicators that you can download, there are a lot of chose from such as Crypto Sniper Indicator, Brick Trend MT4 Indicator, Spin Bowler MT4 Indicator and, Rarity MT4 Indicator.
MT4 Accelerator: There is something called an MT4 accelerator, this is a pack of different indicators and monitors to help you trade, it includes a sentiment monitor, alarm manager, session map, correlation trader, correlation matrix, excel integration and, market manager.
The Trading Diary: A tool focused on identifying psychological trading trades. Features include a playmaker, gameplan, profitability analysis, best and worst trades, trading timings and tag trades.
The Zone/Crypt Education: These are both separate sections but work similarly, one is for forex which the other is for crypto. They contain a number of different tools and features such as indicators, analysis, webinars, product information and more.
Customer Service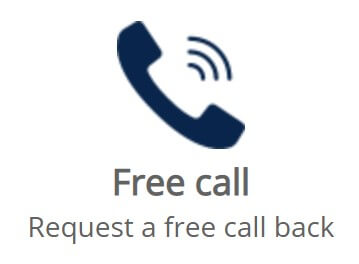 If you have a question or concern you can get in contact with Blackwell Global in a number of ways, you can use the online submission form to fill in your query and you should then get a reply via email. There are also three different email addresses available, one for Technical and Customer Support, one for Business and Partnership Enquiries and one for Marketing Enquiries. Finally, there is also a phone number should you wish to speak to someone directly along with a physical address.
The support ram is open 24 hours a day but we believe that they close over the weekends when the markets are also closed.
Demo Account
There isn't too much information about the trading conditions of the demo accounts on offer. In fact, the only real info is below.
Discover the benefits of trading real with a free test account
Full trading accessibility
A real-time trading data stream
Upgrade your account to Live Account when you are ready for real trading

"Demo or demonstration accounts give you the opportunity to get to know our trading platform without having to risk any of your capital. You can create your trading plan, test your strategy and market view without having to fund an account and when you are feeling confident and ready for the real thing, you can migrate to a live account and start trading on your own personal funded account."
Countries Accepted
The information about which countries are accepted and which are not is not present on the website, so if you are interested in joining, be sure to get in contact with the customer service team to check if you are eligible for an account or not.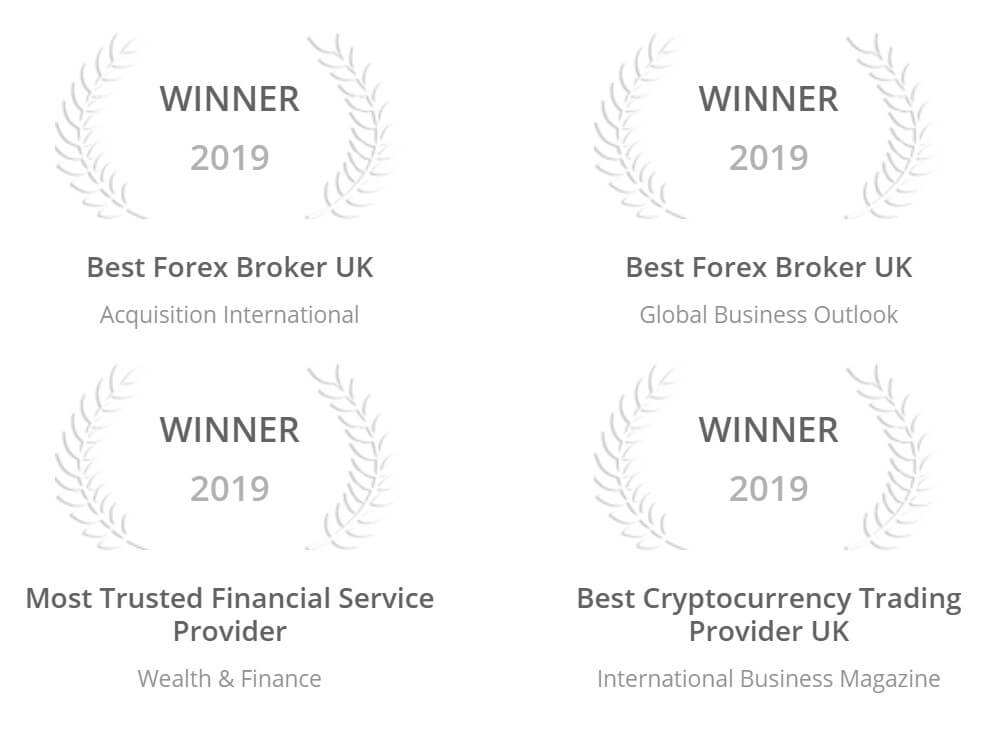 Conclusion
Initially, the trading conditions were not made clear by Blackwell Global, however, with enough snooping around, we managed to find most of it. The trading conditions on the standard account are a little steep, using the ENC model brings the spreads down to a more acceptable level. No fees for deposits or withdrawals are good to see, however, it would have been nice to have had more options. The education seems to be a major point for Blackwell Global, there is a lot of it, both beginner and advanced along with a whole host of trading tools to help. If you can use the ECN model then there is potential for Blackwell Global to be a competent broker to use.