There are many ways to lose your money in this world but here's one you haven't met before: Binary options websites (digital options or fixed-profit options). An innovation that has shown great growth in recent years, but as social trading and managed accounts, is something so new that there is very little information about it.
The sites attract the same kind of people who play online poker and other types of casino games. But somehow they have an aura of being more respectable because they present themselves as a form of investment. Don't get your hopes up. These are simple, pure gambling sites. It is naturally a matter of time before local authorities sanction them, as well as with the European authorities. Did they promise you that you can live on binary options? then everything you need to know about them.
What are binary options?
Earn 70% in one hour! Limited risk! you simply have to predict the trend and bingo! No experience is needed! Try to google binary options, and that's what they typically use to sell to you. The material is more focused on attracting speculators who are not careful, than on attracting and teaching prudent and serious traders and investors how and when to use binary options. Like most rational adults, you should stop believing in promises to get rich fast just like you did when you stopped believing in Santa Claus.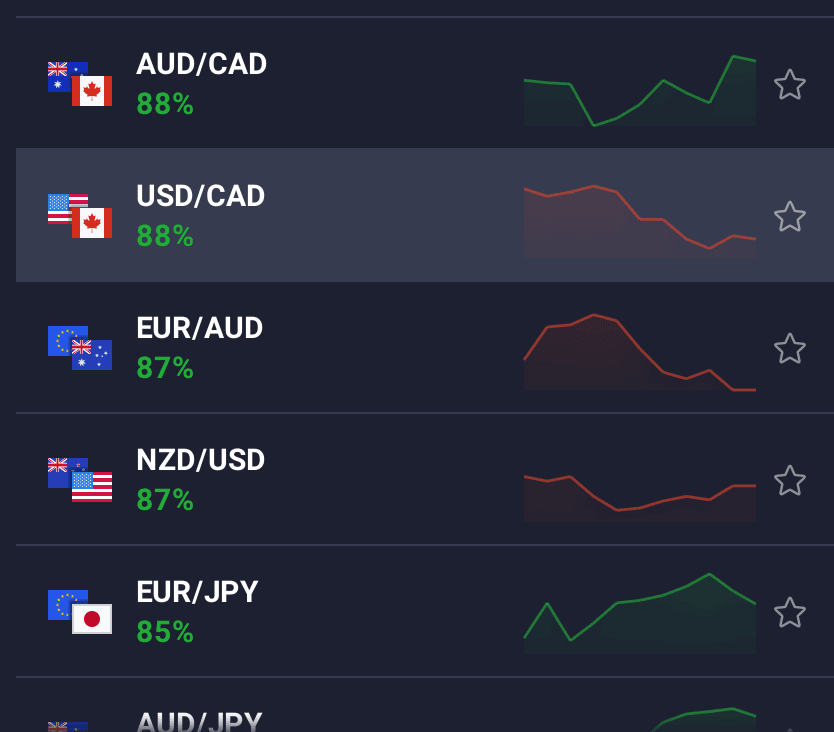 The rise of binary options for forex and other instruments has literally been exploited since 2010-12 by the combination of simplicity and its high-profit potential. Then, you can enter a bet (which is really so) on anything that is publicly traded, depending on the website you use. Some sites offer free guides on how to get started with binary options.
Here is a brief summary of the key points you should know to get an idea of binary options as another alternative to lifelong trading in forex, stock exchange, commodities, cryptocurrency, and ETFs. Read on for more information or start trading and see for yourself as the classic CFD trading, not the bets, can make you win a lot of money.
Here are the 5 points you should know about binary options – the most important lessons you will learn.
A Risk-Negative Benefit Ratio
Something common for the trader is to make 75% of what he bets correctly. For example, if a trader places $100 betting on the value of the Eurusd going up, and he hits, he will receive $75 plus his initial investment. If the value of this pair goes down, the trader loses 100% of what he bet.
That means you have to hit 55% of the time not to waste your money and most of the time to try to make money with binary options. The house naturally has an advantage. Binary options work much like a roulette wheel: if your prediction is incorrect, you will lose the entire capital that was risked, but if your bet is correct you get your money plus a profit.
Those who are better able to manage capital and risk will generally be more able to get better risk/benefit ratios with forex and difference contracts, where the risk management rules tell them to bet only when there is at least one risk/benefit ratio of 1:3.
Forex traders and difference contracts can be winners with a small percentage of successful transactions. Negotiating difference contracts is more about how much you can do when you're right and how little you can lose when you're wrong using tools like Stop Loss and Take Profit.
It Is Impossible to Know Price Movement In Advance
No one, no matter how much knowledge they have, can consistently predict where a currency pair, stock, or commodity is going to move in a short period of time. Will the gold price go up or down in the next 10 minutes? Unless a major event has just occurred, there is no way to predict that. In order to make money by trading gold, for example, one must understand these 3 things about it:
How to invest in gold?

How to invest in shares?

How to invest in forex?
Do Not Place Orders in Advance
This means you must be ready and waiting if you want to enter a specific point. That is really an inconvenience, and for those who are not always seeing the markets (and who does), that can mean lost opportunities and absolutely no flexibility.
In traditional forex trading and difference contracts, traders are free to decide where and when they can enter the market, how long will they remain in their positions? , and under what conditions they will leave. As a result, the markets have no power over the traders and do not generate any expectations from them.
Most of the merchants (and we speak especially of those who are more novices in the markets) are very unaware of different types of orders such as Market, Stop, Limit, or combo. And commands are like tools: you want the right one to do the job.
The way to do this in a simple way is to use the "limit" type orders that dictate how much you want to pay… always in advance. You get that price or the order doesn't go through.
A Limited Selection of Instruments
Most binary options brokers do not offer a wide variety of trading instruments like most of the best forex brokers, however, they offer the most popular instruments, which is a problem for some traders.
Binary options brokers offer fewer services. For example, graphics packages, as well as training and mentoring in trading tend to be minimal or non-existent. Binary options traders will need to find their own software for graphics as well as for data analysis in order to make a true technical analysis.
They Are Not Regulated
Finally, these websites are unregulated. No authority is protecting people's interests. This is a financial Old West. The Financial Conduct Authority (FCA UK) has obliged a permanent veto on the sale of binary options to retail customers to reduce the risk of fraud and prevents the amount of £17 million a year in consumer losses!
Frauds through binary options are under the spotlight of the police. Even the FBI has commented that binary options trading is very dangerous and has classified it as a new form of fraud, here is the FBI's message and link:
Stock options. It is a fairly common investment term, in general, that one party sells or offers another the opportunity to invest by buying a particular share at a previously agreed price over a period of time. Everything perfectly legal and highly regulated- and if the investor takes advantage of the opportunity and action has a good performance, there is a benefit to be obtained. And if the stock doesn't perform well, well, the investor knows the risk.
But here is another similar financial term from which the public must take care-binary options.
Binary options fraud is a growing problem, which the FBI is targeting. In 2011, our Cyber Crime Complaints Center (IC3) received 4 complaints-with reported losses of just over $20,000-from victims of binary options fraud. Five years have passed and the IC3 has received hundreds of complaints with millions of dollars in losses reported during 2016. And those numbers only reflect the victims who have reported to IC3-The true extent of fraud, which has victims around the world, is really unknown. Some European countries have reported that complaints about binary options fraud account for 25 percent of all complaints they receive.
So, where does fraud come in? The perpetrators behind many binary options websites, mainly criminals who are in other countries, are only interested in one thing-taking your money. Complaints about your activities usually fall into one of these categories:
They refuse to pay withdrawals to customers or reimburse them. This is usually done by canceling customer withdrawal orders, ignoring customer calls and emails as well as sometimes freezing their accounts and accusing the customer himself of being a fraud.
Identity theft. Representatives of binary options websites may falsely say that the government requires photocopies of your credit cards, passport, license, electricity, water, phone, or other personal data. This information can potentially be used to steal your identity.
Manipulation of trading software. Some of these online platforms may have reconfigured the algorithms they use to make the customer lose, usually distorting prices and payments. For example, if a customer has a successful transaction, the expiration is extended to become a loss.
Fraudulent websites have no scruples about recruiting investors. They post their platforms-usually on social media, trading websites, chat platforms, and spam spam-with the great promise of easy money, low risk, and great customer care. Potential investors also receive cold calls from the trading room, where sellers put a lot of pressure using bank phone numbers to make as many calls as possible to offer a once-in-a-lifetime opportunity.
What is being done to combat binary options fraud? The FBI currently has a number of cases of fraud with binary options, working with sister institutions such as the CFTC and the Securities and Exchange Commission (SEC). And this past January, the bureau organized the 2017 Europol Binary Options Fraud Summit in the Hague, bringing together regulators from North America and Europe to discuss the growing problem of fraud with binary options.
Special Agent Milan Kosanovich, who works for the criminal division of complex financial crimes, was one of the FBI representatives at this meeting." The summit, he said, "gave us all the opportunity to sit down and talk about what we discovered with regard to our investigations of binary options fraud, where are the challenges? And how can we all work together?"
One of the biggest obstacles facing the authorities, according to Kosanovich, is the fact that fraudsters are sophisticated and have operations in several countries. "So the key to dealing with this type of fraud," he continues, "is national and international coordination between regulatory agencies, authorities, and the financial industry."
Another important factor, Kosanovich said, is that the investor is educated and informed. "Investors need to be informed of the great potential for fraud on a binary options website and need to make sure they do a good investigation before they even place the first transaction or bet." Source: https://www.fbi.gov/news/stories/binary-options-fraud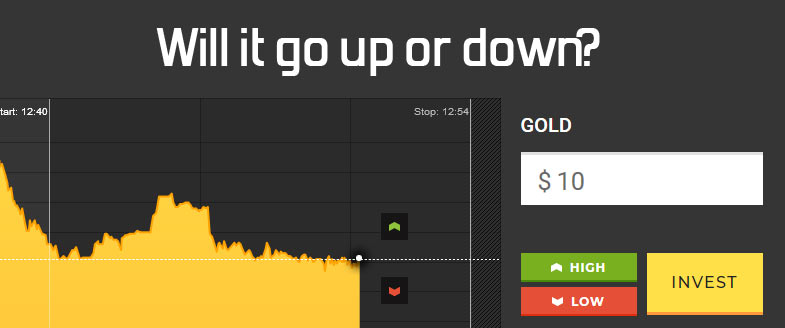 Did trading become easier or just riskier? First, this kind of thing can easily become an addiction, especially for market addicts. However, although the amounts you bet may be small, the total can quickly be added up if several bets are placed in one day. It won't take long to get out of control.
Second, no one, no matter how much knowledge they have, can consistently predict what action or raw material will do in a short period of time. Will EUR/USD or GOLD go up or down in the next 10 minutes? No chance of even guessing that. Binary Options traders simply bet on whether the price of an instrument will be up or down a certain point in a specific period of time.
Third, the house definitely has an advantage. Binary options trading works in a similar way to roulette: if your prediction is incorrect, you lose all the capital you put at risk, but if the prediction is correct, you get your money back plus a profit.
If people want to bet, that's their choice. But we shouldn't confuse that with investing. In my personal opinion, binary options are most often a fraud, pure and simple.