Overview
The AUDUSD pair continues advancing toward the psychological barrier at 0.7400, which corresponds to its highest level since mid-August 2018. Currently, the Aussie exposes an extreme bullish sentiment, which rises near 5% (YTD) during this year. Nevertheless, the Australian currency could complete its third extended wave soon.
Market Sentiment Overview
During this year, the Australian currency has gained near 5%(YTD) recovering from the losses reported in the first quarter, dragged by the massive sell-off on the stock market between mid- February until mid-March 2020.
On the following chart, we observe the AUDUSD pair advancing in the 52-week high and low range's extreme bullish sentiment. At the same time, we distinguish the price action toward the highest level reached by the Aussie on December 03rd, 2018, when the price topped at 0.74935.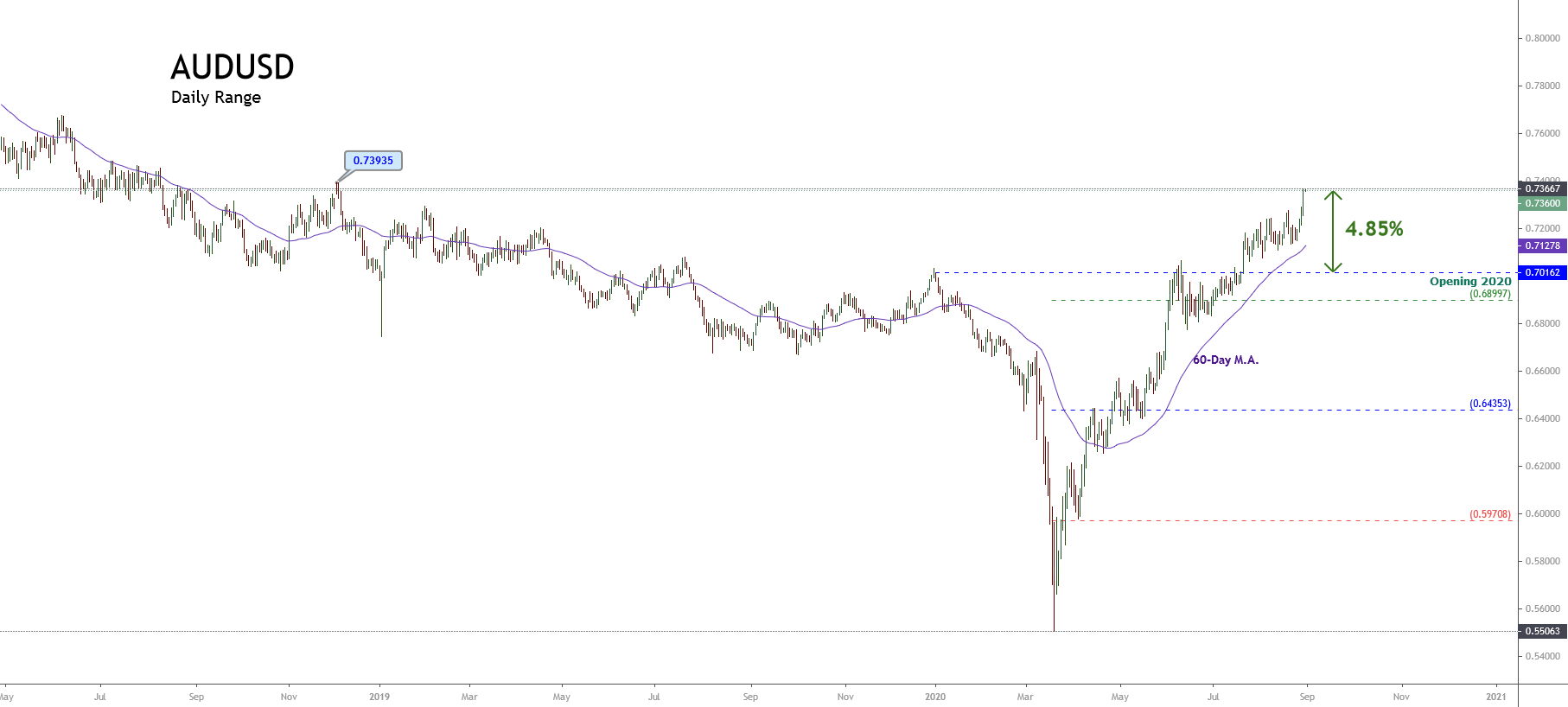 The advance of the AUDUSD pair above the 60-day moving average confirms the up-up-up sentiment prevailing on the market participants.
Until now, we observe continuation signals of the current uptrend, which began on March 19th, when the price find a bottom at 0.55063. Since this level, the Aussie advanced over 33% to date.
Elliott Wave Outlook
On its 8-hour chart and log scale, the Australian currency exposes a bullish impulsive advance developed since the March 19th low at 0.55063, which remains intact after the biggest decline that carried it to lose over 21% in the first quarter of the year.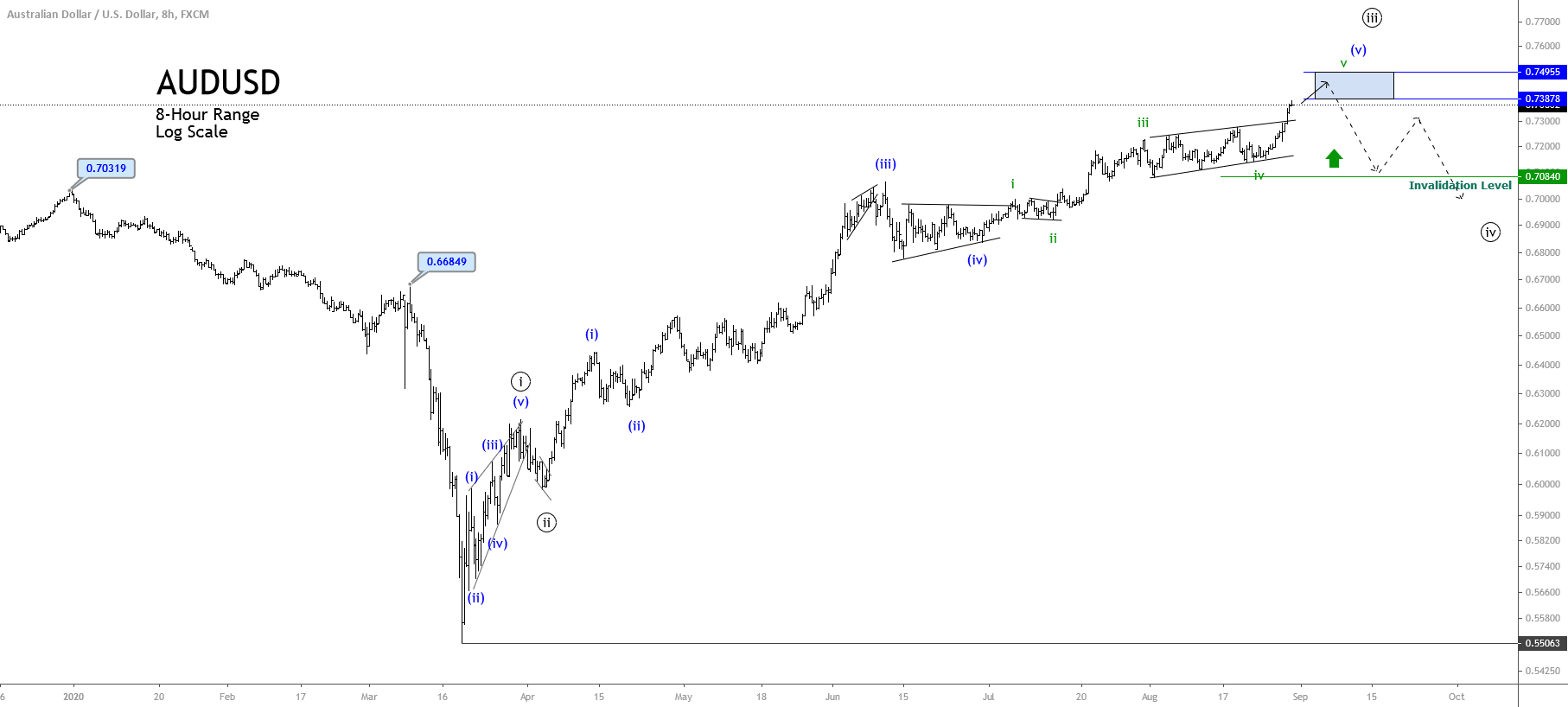 The AUDUSD pair rallies in an incomplete third wave of Minute degree, identified in black, which began once the Aussie bounced developing a leading diagonal pattern. According to the Elliott Wave Theory, the leading diagonal pattern tends to appear in waves 1 or A. At the same time, from the previous figure, we distinguish the price action progressing in an extended wave.
The incomplete third wave of Minute degree seems to advance in its fifth wave of Minuette degree labeled in blue, which at the same time, moves in its fifth wave of Sunminuette degree identified in green. This upward move could reach the 0.7495 level, where the Aussie could find selling pressure.
Once the third wave of Minute degree completes, the AUDUSD pair should start to develop a corrective sequence identified as Wave ((iv)). According to the Alternation principle and considering that the third wave is the extended movement, the fourth wave should be a triangle pattern or a complex corrective formation.
As for a potential target, the next decline could retrace to the level of 0.7065, which corresponds with the top of the third wave of Minuette degree in blue.