No commissions, minimal spreads, and a small deposit requirement make Aura FX the perfect, easily-accessible match for traders who want to control their costs. Other than that, this broker's strongest offerings include their lucrative cash bonuses, an array of trading tools, and live coaching services. These features are even more powerful when combined with the sophisticated and industry-leading platform that Aura FX's account holders trade through.
All of this enhances the company's commitment to its mission, which revolves around empowering traders. Since 2013, Aura FX has been providing market participants with state-of-the-art technology and a dedicated support team. The broker's main office is in New Zealand, but they work with traders from all corners of the globe, including the United States.
Want to know more about Aura FX? This review should cover all the details that you need.
Account Types
Aura FX's retail account is ideal for traders who are looking to minimize costs. The broker doesn't charge any commissions and the spreads are well below industry averages. Furthermore, their minimum deposit makes Aura FX accessible to most traders.
Minimum Deposit: $300

Spreads: From 0.8 pips

Commission: $0
This broker only has one retail account type, the rest are for institutional traders (large companies such as banks) and long-term investors. However, they do have a strong demo account offering (more details to follow in this review).
Platforms
MetaTrader 4 (MT4) is an incredible trading platform that suits market participants of all types and levels of experience. For instance, fundamental analysts can follow live newsfeeds that are related to a specific forex pair or the at-large markets. Similarly, MT4 provides traders with a wide selection of technical indicators and charting timeframes. It also has the toolsets and software that high-frequency trading algorithms require. Even beginners will appreciate the one-on-one consultations and other types of educational content. Above all else, MT4 is available on desktops devices (PC and Mac) and smartphones (Androids and iPhones). This platform is certainly ideal for a high-quality and user-friendly trading experience.
Leverage
It seems that Aura FX will give you up to 200:1 in leverage, but no more than that. Their website doesn't offer any other details.
Trade Sizes
Aura FX follows the industry-wide trade sizes and, through MT4, account holders can trade standard, mini, and micro-lots, which are equal to 100,000, 10,000, and 1,000 in the forex pair's base currency, respectively.
Margin Call: NA

Stop-Out: NA
The broker's website gives no information about the margin requirements, stop-out level, and what would happen if an account's balance reaches one of those points.
Trading Costs
There are no trading commissions levied by Aura FX. Moreover, their spreads are relatively narrow, much more so than other brokerage firms. However, whether or not you open an account with Aura FX, all positions that are kept overnight will incur a swap/interest expense. Brokers don't determine the amount or frequency of these fees. Instead, the interest policy of the central bank that issued a given currency defines the swap costs.
Assets
Aura FX has a selection of currencies that encompasses exotics and majors. There are 40+ forex pairs that account holders may trade. Notably enough, those who like to trade exotic European currencies have access to the Czech Koruna (CZK), Danish Krone (DKK), Hungarian Forint (HUF), Norwegian Krone (NOK), and Polish Zloty (PLN), alongside the Hong Kong Dollar (HKD), Mexican Peso (MXN), and more. This broker doesn't provide its account holders with cryptocurrencies, but they do allow you to trade 14 different stock indexes and a variety of precious metals. 

Spreads
If you're a trader whose strategies rely on tight spreads, Aura FX has a competitive and difficult-to-beat bid/ask gaps. Their minimum 0.8-pip spread can be found when exchanging several forex pairs, including the AUD.USD, EUR.CHF (Swiss Franc), and more. Several others have a bid/ask gap of only 0.9 pips, while almost none of the major pairs exceeds 2.5 pips. Nevertheless, exotic currencies, because of their more volatile and unpredictable nature, tend to have larger fluctuations between the bid and ask prices. Equally as important, Aura FX offers variable spreads, which are subject to change based on market conditions and at-large investors' attitudes.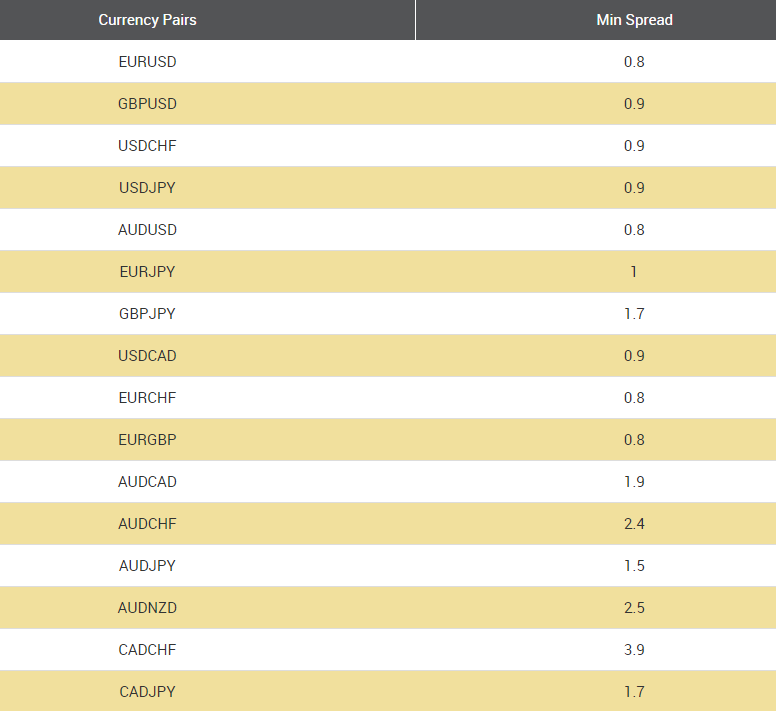 Minimum Deposit
To open an account, traders must fund their portfolio with $300 or more. Moreover, the more money that account holders deposit, the higher the bonus that they will be eligible for. This part will be discussed in more detail later in this article.
Deposit Methods & Costs
You can transfer money through your bank or Neteller account. Moreover, Aura FX doesn't charge any fees when it comes to deposits. The available currency options are USD, EUR, and GBP.

Withdrawal Methods & Costs
Alongside the 3 deposit currencies, withdrawals can also be made in the New Zealand Dollar and the Australian Dollar. No information is provided about withdrawal fees.
Withdrawal Processing & Wait Time
Both inbound and outbound transfers are processed through a form on Aura FX's website. You can also email it to them or send it via mail. Either way, after receiving your request, the broker may take up to 2 days to complete the transfer.
Bonuses & Promotions
Aura FX's bonuses are amongst its leading features, putting it ahead of many competitors in the brokerage market. The Deposit Bonus gives traders the chance to earn up to $10,000. Starting from your initial $300, this broker will give you a 100% bonus. However, these are distributed according to brackets. For example, deposits between $300 and $499 receive $300, while those that range from $500 to $749 get $500. This continues up to $10,000, which is the maximum Deposit Bonus amount.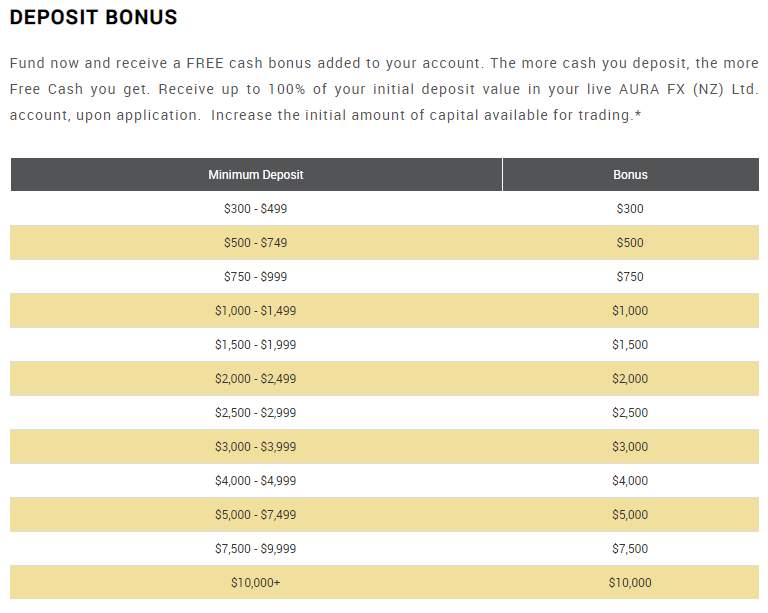 Nonetheless, there is also a Referral Bonus. When participants refer a friend or family member to Aura FX and they open an account, the trader gets a bonus that is equal to 10% of the referral's deposit. For example, if the referred person puts $1,000 to $2,499 in their portfolio, the broker gives the existing account holder $100. The maximum Referral Bonus is $1,000 for associates who deposit $10,000 or more. Lastly, you can enroll in Aura FX's ProTrader Bonus, with gives you access to detailed market forecasts and guides. After contacting customer support, account holders will get 30 days for free, while those that fund their portfolios with $500 and $1,000 enjoy 90 days and 12 months of access, respectively.
Educational & Trading Tools
Another great aspect of using this broker is their educational content. More specifically, Aura FX offers live webinars, an economic calendar, a glossary, beginner guides, and a Pure Line Forex program. The latter allows you to view analysis and educational videos that are put together by successful, globally-recognized traders. Even though it costs $700, beginners will learn how to analyze articles, understand key elements that impact the market, and examine detailed forecast reports. All of which is done through live and pre-recorded video seminars. Additionally, anyone can register for and access Aura FX's own webinars for an opportunity to learn from trading coaches while they actively participate in the market. This feature is offered for free.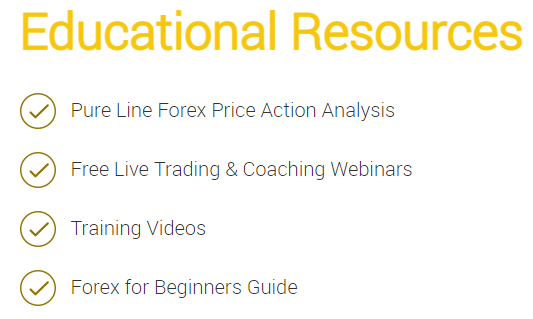 The third, and final, educational tool that this broker has is their Beginners Guide. It is specially designed for those who are new to trading. The 21-page long PDF goes over the process of opening an account, key mistakes to steer clear of, skills needed to be successful in the market, and basic forex concepts. In fact, this can be particularly useful when utilized alongside Aura FX's comprehensive glossary. Even experienced traders can deploy it while they trade, in case they come across any new or unfamiliar terms. Lastly, there is also an economic calendar that outlines major daily news events from different countries, such as interest rate decisions and GDP releases.
Customer Service
In addition to email, phone, and traditional mail, you can get in touch with the Aura FX customer support team on social media through LinkedIn and YouTube. If you prefer to mail them certain documents or requests, they are located in New Zealand. Otherwise, there is also a contact form on their website.
Phone: +64 988 97 872

Email: info@aura-fx.com

Demo Account
Aura FX will give you $50,000 in paper/fake money to practice with. The demo account enjoys access to 50 forex pairs and other financial assets. Here, you can test different strategies, go through the trial-and-error process, and define what works/doesn't, all before putting any real money at risk. Just as importantly, anyone who is used to platforms other than MT4 could benefit from a demo. These accounts access the same live prices and trading conditions as those that have real money in them.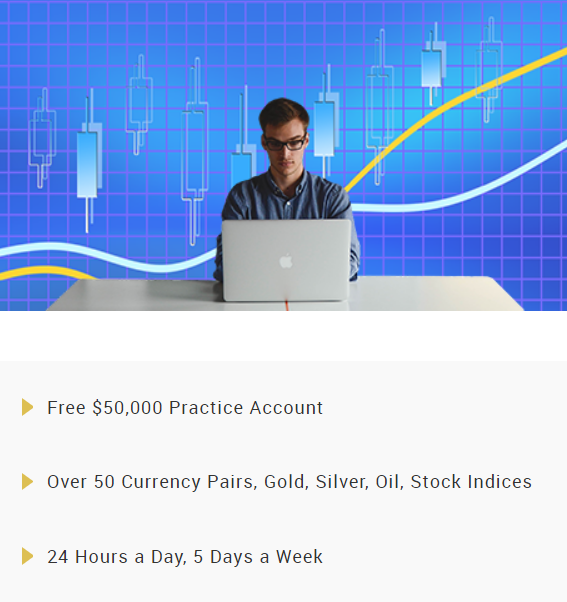 Countries Accepted
This broker's services are available all across the world, including the United States. They also operate in Europe, Canada, Japan, China, and the United Kingdom. However, in order to stay safe and compliant, traders should check if any products or services that Aura FX offers are in-line with local laws and regulations. The simplest way to do so may be through directly contacting the firm's customer support team.
Conclusion
First, opening an account with Aura FX is easy, especially because of the relatively minimal minimum deposit requirement. Second, after registering with the broker, you don't have to worry about any commissions or large spreads. In fact, the firm will even give you a 100% cashback bonus, all the way up to $10,000. If you refer a friend, you get awarded, as well. On top of that, these lucrative promotions (and the broker's services, in general) are available in different parts of the globe, with the United States, Japan, and Europe amongst them. There are other reasons why many traders open an account with Aura FX. They include a competitive selection of exotic European forex pairs, a wide set of trading tools, and the ability to transfer money in multiple currencies.
Nonetheless, there are also certain downsides. For example, leverage cannot exceed 200:1, no cryptocurrencies are offered, and only 2 deposit/withdrawal methods are available. However, many traders will overlook this because Aura FX's spreads are well below the industry average. Additionally, beginners can pick between PDF guides, video tutorials, and live training seminars as they educate themselves about the markets. Meanwhile, experts can certainly rely on the broker's economic calendar and other trading tools.