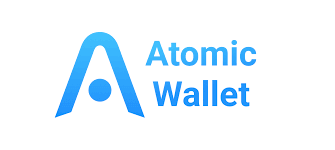 Atomic wallet is a decentralized, multi-currency, and feature-rich cryptocurrency vault where crypto enthusiasts can store and exchange digital currencies. It is a multi-platform hot wallet that launched in 2017 under the stewardship of Konstantin Gladych – Changelly co-founder –and Charlie Shrem​ – an American entrepreneur cum Bitcoin advocate and founding member of the Bitcoin Foundation.
It has, however, taken more than just the reputation and rich industry experience of crypto app founders to create an online buzz around the wallet. Much of this is attributable to its feature-rich platform that allows for crypto exchange, swapping, and staking currencies. Equally important was its commitment to crypto privacy and user anonymity.
In this Atomic wallet review, we will be looking to understand if it indeed is one of the safest crypto vaults around. We will also explore some of the wallet's essential features, look at its pros and cons, vet its cost and transaction fees before comparing it with equally reputable crypto vaults.
Key Features:
Multi-platform: Atomic wallet is available as both a mobile app and a desktop app. The mobile app is available in both Android and iOS versions, while the desktop version supports all the popular operating systems, including Windows, MacOS, Linux, Ubuntu, Debian, and Fedora.
Inbuilt exchange: Atomic Wallet has an in-built exchange to facilitate both peer-to-peer crypto exchanges as well as in-app Crypto swaps. To achieve this, the app has partnered with some of the leading Decentralized Exchanges like Binance, Changelly, and Shapeshift.
Cold staking: In addition to Crypto investing and in-app trading, Atomic Wallet exposes you to the lucrative coin staking. Investors in supported coins like Tezos, Vechain, Pundi, and NEO GAS can now commit their coins safely to validators and get rewards.
Portfolio management: Atomic wallet also features the price tracking and portfolio management tool that allows you to monitor the value of your Crypto investments in real-time and on a unified interface.
Educational and trading resources: The crypto wallet app has also partnered with several crypto market data providers like CoinMarketCap, to help you monitor coin prices in real-time. It also has an elaborate crypto education and a news section that keeps you upbeat with the current happenings in the crypto industry.
Supports card purchases: Atomic wallet in collaboration with Simplex ensures that you get to buy cryptocurrencies using credit and debit cards while safeguarding your right to privacy and living true to its commitment of anonymous crypto trading.
Security features:
Password: When creating a user account on either the mobile or desktop wallet app, you will be required to create a strong multi-character password for your account.
Recovery seed backup: Upon registering an account with the Atomic wallet, you will be presented with 12 words recovery seed. You will need this to recover your wallet and private keys therein if you ever lose the phone or computer hosting it or forget the account password.
Non-custodial wallet: Atomic wallets are non-custodial, and the company servers will, therefore, not store the private keys on your behalf. You will always have full custody and control of your private keys, as they will be stored within your device.
Anonymous trading: Unlike most other Crypto wallet apps, Atomic wallet won't ask you for such sensitive personal information as your name or email address. Neither will it subject you to the KYC and AML verification checks. The app was specially designed to support anonymous Crypto storage and trading.
AES Symmetric encryption: Any data, including the private keys stored in your wallet, will also be highly encrypted using the AES Symmetric encryption technology to prevent unauthorized access to your digital assets.
Ease of use:
Atomic wallet is also developed using highly advanced technology that makes it possible to maintain a highly sophisticated yet easy to use platform. Navigating through the Crypto wallet app is easy, and so is carrying out basic functions like buying and selling Crypto or monitoring your investment portfolio.
The apps can also be highly customized, allowing to change themes, text and icon sizes, and color. Additionally, both the app and website are multilingual, supporting English, Chinese, Spanish, Dutch, French, Russian, Turkish, Portuguese, Japanese, and German languages.
Currencies and countries supported
Atomic Crypto wallet app is available to virtually any cryptocurrency enthusiast in the world. It doesn't have international membership restrictions or limitations to the use of virtual networks meaning that even individuals in countries with strict Crypto policies can access the wallet using a VPN.
Currently, Atomic Crypto wallet supports more than 300 cryptocurrencies and individual tokens as well as all the entire ERC 20 tokens.
Atomic crypto wallet cost and fees
You wouldn't be charged for downloading, installing, and using Atomic wallet and its integrated features. Only the crypto exchange and swapping transactions have minimal charges that go to the network validators/miners and not the atomic wallet developers.
These transaction fees by Crypto exchanges are highly variable and dependent on the transaction volumes and the blockchain network used. Credit card purchases via the Simplex platform; on the other hand, carry a fixed charge of 2% the transaction amount.
Most notably, Atomic crypto wallet app has no limit to the number of coins you buy, sell, or hold in your wallet.
Customer support
Atomic cryptocurrency wallet has a responsive customer support team. For faster response, often a few hours, use the live chat option on the wallet app or their website. Alternatively, open a support ticket, send an email or contact them on their social media platforms like Telegram, Twitter, Reddit, or Facebook.
The customer support team is complemented by an elaborate FAQ section on the Atomic wallet website that features explanatory videos detailing how to interact with the app.
Setting up the Atomic crypto wallet
How to install the Atomic crypto wallet:
Step 1: Start by downloading the crypto wallet app on Google Play, App Store, or on the Atomic wallet website.
Step 2: Click 'Open Wallet' to create a new wallet.
Step 3: Create and memorize a super-strong password to protect your trader account.
Step 4: The app will now auto-generate 12 words recovery seed. Write it down on a piece of paper and store it in a secure place. You will need this to recover your private keys should you forget your password or lose the phone.
Step 5: Click next to your account's user dashboard, and you are set to start buying, selling, swapping, and staking over 300 digital currencies.
How to receive cryptocurrencies into your Atomic wallet:
Step 1: Launch the Atomic wallet user dashboard.
Step 2: Click on the cryptocurrency you wish to receive to access its wallet address.
Step 3: Copy the address and send it to the person sending you cryptos and wait for the funds to reflect in the wallet.
How to send cryptos into your Atomic wallet:
Step 1: Lunch the Atomic crypto wallet user dashboard.
Step 2: Click on the cryptocurrency you would like to transfer out and chose the send option.
Step 3: On the popup window, enter the recipient's wallet address and the number of coins you wish to send.
Step 4: Confirm that the details are correct, enter your account password, and hit send.
Atomic crypto wallet pros and cons:
Pros:
Atomic wallet embraces a host of security features to protect your privacy, like Passwords and private keys; plus, the wallet is hierarchically deterministic.

Supports anonymous trading and won't ask or keep your personal information on private keys.

Supports a relatively large and constantly growing list of cryptocurrencies, tokens, and collectibles.

Hosts several advanced features, including an inbuilt exchange, real-time crypto market access, and a crypto news section.

It supports credit card purchases conducted through the Simplex platform.
Cons:
One may consider the fixed 2% fee charged on credit card purchases punitive.

The Atomic wallet code isn't open sourced, raising questions about the developer's transparency in their security claims.

The Atomic swap feature will only support the swap of three cryptocurrency pairs.

The app doesn't support biometrics or the 2FA features making susceptible to internet security threats.
Comparing Atomic Crypto wallet with other cryptocurrency wallets:
Comparing Atomic wallet with Coinomi
Atomic and Coinomi are both hot wallet apps with a shared commitment for account security, easy to use wallet platforms, and integrating as many features into the app as possible. But Coinomi takes this a step further and makes their wallet supportive of as many cryptocurrencies as possible (17000+) and introduces more security measures like IP anonymization. In addition to an inbuilt exchange, Coinomi is also supportive of the DApps browser and the conversion of cryptos into redeemable gift cards.
Verdict – is Atomic wallet safe?
While Atomic crypto wallet lives to the true meaning of anonymous crypto trading and has never been hacked, we still consider its commitment to the wallet safety average. You must note that while it has taken significant strides in coming up with HD wallets and passwords and the backup seed, none of these protects your wallet from remote access breaches. The wallet would, therefore, only be suitable for low volume active traders and not long-term investors.