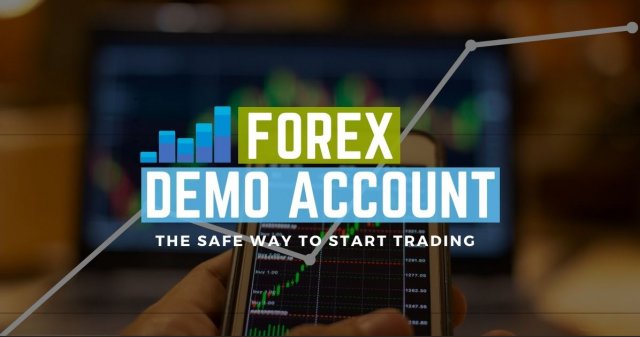 A demo account is a type of trading account offered by Forex brokers. Demo accounts simulate trading in a live trading environment. The main difference between a live and demo account is the fact that traders are using fake, virtual funds to trade with on demo accounts, thus eliminating all risk to the client. In addition to serving their main purpose as a hands-on education tool, demo accounts also offer several other benefits:
Demo accounts allow traders to get more acquainted with a broker's supported trading platform. Traders can learn to navigate, place and close trades, apply stops and limits, and view margin requirements. 

Demo accounts offer traders of different skill levels the ability to practice using different types of strategies and leverages with no financial risk.

Practicing on a demo account can give an entry-level trader a better idea of whether they are prepared to open a live account, or if they need more practice beforehand. 

If demo accounts mimic the broker's live account types, traders can test out different accounts to find out which one is preferable. Spreads, commissions, and other broker-specific qualities can also be checked out. 

A demo account can be used to monitor and watch certain markets and spreads. 

Demo accounts can be used to test technical indicators and to utilize charts, while learning to look at chart patterns. 
While demo accounts are one of the best trading tools out there, traders should try to avoid falling victim to some of their downsides:
Many brokers start traders off with a million or so dollars in virtual funds, without any option to select a smaller starting deposit. Try to find a broker that offers more realistic demo deposits for a more realistic experience. 

Since traders know that they aren't investing their hard-earned money, emotions won't play a factor in the way that they would on a live account. When real money is on the line, fear, excitement, greed, and a whole host of other emotions will affect the way that trades are handled.  

Keep in mind that demo accounts will usually fill an order at the quoted price, with no slippage. Demo accounts can receive early fills when making bids or offers as well, which could give different results than what one would have received on a live account. 
Overtrading and more risky trading are also prime examples of how demo accounts might give one an unrealistic experience. Always remember that demo results can be a good indicator of one's progress, but you'll still want to exercise caution when switching over to a live account. 
Creating a Demo Account
You'll want to choose a potential broker and check out their website to see if demo accounts are available. Most Forex brokers do offer demos, but there are some that don't. Opening a demo is usually quick & easy – once you find a broker that offers them, you can sign up from their website with a few details, like your name, email address, and possibly your location.  Account details including a specific username and password are often emailed to clients but do make note of these details, as most brokers will advise you to create a new demo account if you lose your login details. From there, you'll follow instructions to install the specified trading platform and you'll be ready to start trading. 
The Bottom Line
Demo accounts are undoubtedly one of the best tools for Forex traders, serving as a hands-on trading environment simulator. Creating a demo account is usually very quick and easy, so there's really no reason not to take advantage of the opportunity if you could use some practice. Although these accounts offer some realistic practice opportunities, traders should always remember that there are some differences between demo and live accounts, especially when emotion is playing a role. Once you're ready to switch over to a live account, don't make the mistake of feeling overly-confident because of good demo results – be safe and take it slow before taking larger risks.