Alchemy Markets is a UK-based brokerage firm that specializes in providing account holders with desirable and competitive trading conditions. Their low spreads, combined with nonexistent commissions, make this broker ideal to almost any type of market participant. In fact, their various account types are designed to serve retail and institutional investors, alike. Just as importantly, Alchemy Markets offers hundreds of financial products that you can exchange, including exotic and major forex pairs. Above all else, this firm works with a highly reliable and technologically advanced platform, which further enhances the benefits that Alchemy Markets' account holders enjoy.
Regardless of where you live, the broker works with traders from all around the world. In this article, we will outline the specifications of different account types, the elements that shape this firm's trading conditions, the tools that they give users access to, and many other details. Read this article and find out how Alchemy Markets' offerings may work to your advantage.

Account Types
The Classic, Premier, and VIP are more suitable for retail traders. The Professional Clients Account, on the other hand, enables financial consultants and firms take advantage of Alchemy Markets's tools and offerings while trading or investing on their clients' behalf. The spreads of the VIP Account, which has the largest minimum deposit, is lower than the Classic and Premier types. However, despite the wide differences between their minimum deposit requirements, each account type has an incredibly low and competitive spread.
Classic Account:
Minimum Deposit: $5,000
Spreads: From 0.7 pips
Commission: $0
Premier Account:
Minimum Deposit: $10,000
Spreads: From 0.5 pips
Commission: $0
VIP Account:
Minimum Deposit: $50,000
Spreads: From 0.2 pips
Commission: $4.50 or €4.00 or £3.50 per lot (100,000 of the base currency)
Professional Clients Account:
Minimum Deposit: €500,000 or $588,000
Spreads: NA
Commission: NA

Alongside the sizable minimum deposit, traders who want to open a Professional Clients Account must demonstrate that they have at least one year of work experience in the financial sector. Additionally, applicants must have executed at least 10 trades per quarter during the past year. This is because this account type is for financial consultants and firms that manage funds for their clients, rather than retail traders. Meeting two of the 3 requirements (deposit, experience, or trading frequency) would be enough. For example, someone who worked for more than 1 year for their financial management firm and made the required number of quarterly trades can open a Professional Clients account, without having to deposit half a million euros.
Regardless of which account type you choose, Alchemy Markets boasts the fact that it only takes 30 seconds to get registered. In addition, you can choose between one of six options as your account's base or default currency. Namely, they are the Australian Dollar, British Pound, Euro, Japanese Yen, Swiss Franc, and US Dollar.
Platforms
MetaTrader 4 (MT4) is a sophisticated, globally leading, and profoundly user-friendly platform. You can customize your trading experience by utilizing the platform's charting tools, technical indicators, and news alerts. In addition, the MQL coding language enables traders to create their own automated algorithm, which is programmed to buy/sell forex pairs (and other financial instruments) when they meet certain conditions. Needless to say, MT4's variety of technical indicators and chart timeframes can make this process even more efficient and customizable.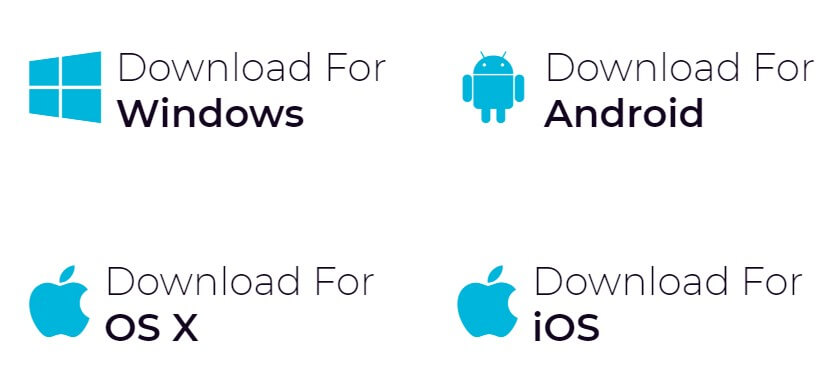 If you prefer the fundamentals, MT4 will provide you with a timely newsfeed for each instrument and forex pair. You can also get notifications on your phone or email alerts, two aspects that users may also customize. This platform, which Alchemy Markets' account holders will trade through, can be installed on desktop devices and smartphones (both Android and iOS).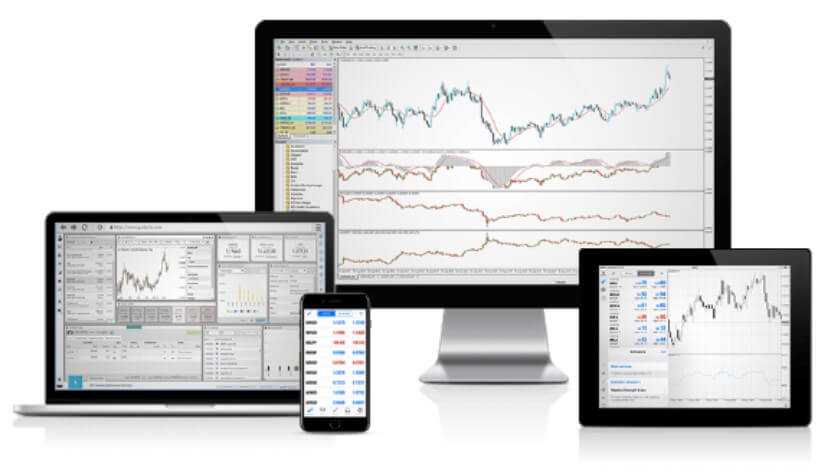 Leverage
The Classic has a leverage of 30:1, a relatively limited number when compared to the rest of the industry. Premier, on the other hand, has a buying power of 200:1. VIP account holders have more flexibility and they can pick or change their own leverage. In general, when a broker increases your buying power after you deposit a larger amount of funds, they will likely look at an account applicant's trading experience before approving them.
Alchemy Markets might give beginners that have the $50,000 minimum to open a VIP Account a lower buying power in order to minimize the trader and the broker's own risks. Keep in mind that using a lot of leverage is very risky during volatile and abrupt market conditions. In fact, many other brokerage firms will lower the buying power that an account holder has when they deposit more funds, regardless of their experience.
Trade Sizes
The minimum trade size is a micro-lot (0.01 lots or 1,000 in the base currency) for both of the Classic and Premier account types. The smallest position size for the VIP Account, on the other hand, is a mini lot (0.1 lots or 10,000 in the base currency). The standard size of 1 lot is 100,000 in the base currency. For example, in the USD.GBP pair, the US Dollar is the base currency against the British Pound. One lot is $100,000. If you have a Classic or Premier Account, you can put as low as $1,000 (0.01 of $100,000) towards a USD.GBP trade. With a VIP Account, the minimum position must be $10,000 worth of British pounds. The maximum trade size is 100 lots (or 10,000,000 in the base currency), which applies to all 3 accounts.
Margin Call: 100%
Stop-Out: 50%

Trading Costs
The Classic and Premier don't pay any commissions, but the VIP Account incurs $4.50/€4.00/£3.50 (based on the base currency) on each trade. While the spreads are low for each of the 3 account types (especially VIP), traders should account for currency conversions. If your account's default currency is the EUR, as an example, and you open a GBP.USD trade, any fluctuations in the Euro's value against one of those two currencies will impact your returns after the position is closed. There is also an interest or swap fee, which is charged when you keep a trade open overnight. It accounts for the interest rate of the currency that you're trading.
At times, however, the swap could be positive and overnight positions would earn, instead of pay, the interest. This commonly happens with short-selling, but longing can also earn a positive swap. If you're a client of a financial firm that manages your money through Alchemy Markets's Professional Clients Account, you may incur extra commissions. In fact, it is a common practice in the brokerage industry to incentivize financial firms by offering commission revenues on each trade that they execute through their clients' accounts.
Assets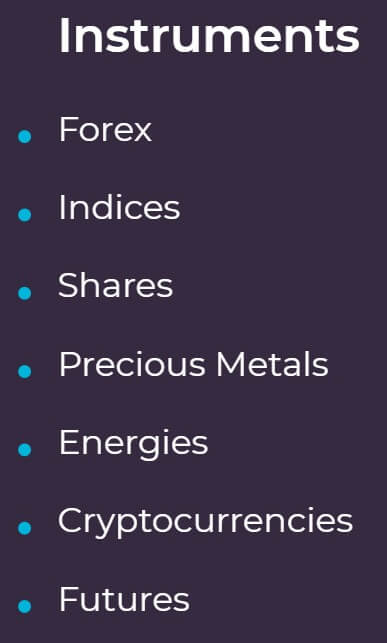 There are more than 80 forex pairs that are available to this broker's account holders. Alchemy Markets' selection includes major, minor, and exotic currencies. Similarly, the firm offers cryptocurrencies. You can trade Bitcoin against each of the US Dollar (BTC.USD), British Pound (BTC.GBP), Chinese Renminbi (BTC.CNH), and Euro (BTC.EUR), Account holders may also exchange indices that track each of the American, Australian, German, French, and Spanish stock markets.
In a very distinctive manner, Alchemy Markets will let you trade commodities as either futures contracts or as a pair with a currency. Most of the time, forex brokers only offer these instruments as CFDs. Alchemy Markets's precious metals selection includes gold (XAU.USD or XAU.EUR) and silver (XAG.USD or XAG.EUR). Palladium and Platinum are only paired against the USD. Energy futures, namely Crude and WTI Oil, are also available. Lastly, this broker offers shares of different global companies.
Spreads
If you look at Alchemy Markets's competitors, most of them will have an average spread that ranges between 1 and 3 pips. The gap between the bid and ask prices, as far as this broker is concerned, is very minimal and competitive. The Classic Account's spreads start at 0.7 pips, they go down to 0.5 pips and 0.1 pips for Premier and VIP, respectively. In many traders' eyes, the incredibly tight bid/ask variation of the VIP Account will certainly make up for the commissions that it incurs. Having said that, Alchemy Market has variable spreads, which can get much larger during volatile situations, even when it comes to major and widely-traded currency pairs.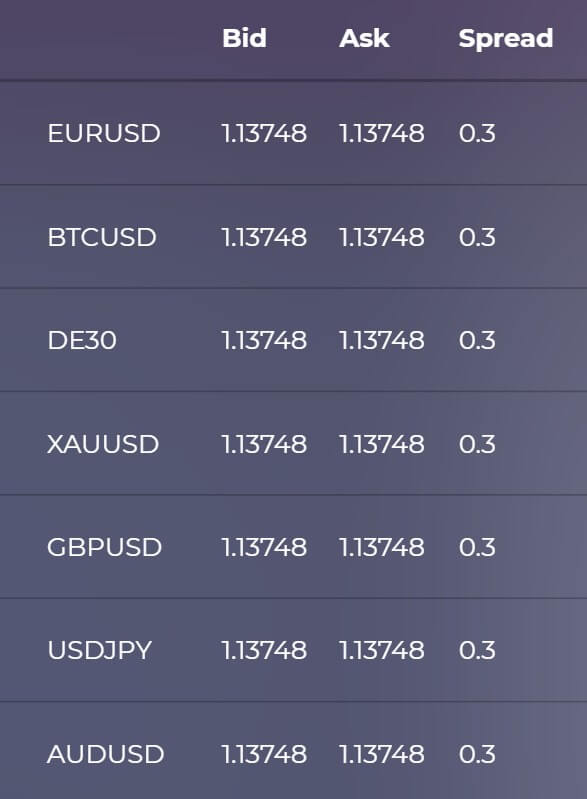 Minimum Deposit
As previously outlined, traders need to deposit $5,000, $10,000, and $50,000 for the Classic, Premier, and VIP Account, in that order. After that, there are no minimum deposit requirements on transactions through any of the payment methods that this broker accepts.
Deposit Methods & Costs
To fund your account, you may transfer money through a MasterCard or a Visa debit/credit card. Neteller and Skrill are also options. It doesn't cost anything to deposit money, regardless of which methods you choose. MasterCard transactions are processed instantly. Skrill and Neteller transfers only take 10 minutes or less, but Visa debit or credit card users may have to wait for up to 5 days. Strangely enough, bank wire transfers aren't listed as an option.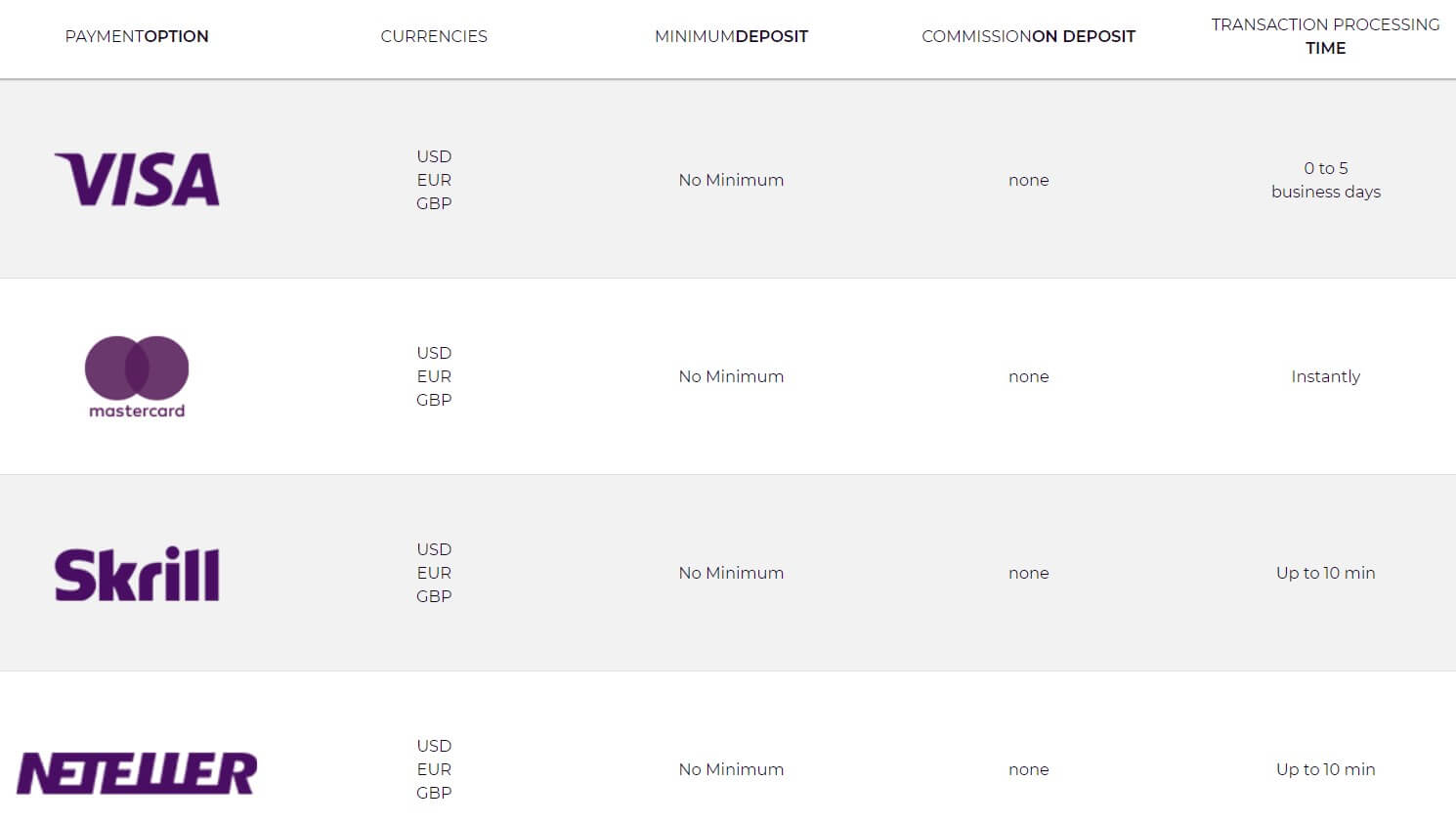 Withdrawal Methods & Costs
You can use the same method above for withdrawals, but Alchemy Markets doesn't specify if they charge any transfer fees.
Withdrawal Processing & Wait Time
Outbound transaction times aren't listed on the broker's website, either. However, most debit/credit card transfers and electronic payments tend to be processed instantly.

Bonuses & Promotions
When you open a new account, Alchemy Markets will give you $30 as a welcome bonus. The money can be used for trading. There is also an Introducing Brokers (IB) promotion. When participants refer other traders to Alchemy Markets, they will start making commission revenues every time the referral makes a trade. Alchemy Prime is a partnership program that is only offered to large traders, including banks, hedge funds, money management firms, and even other brokers. In many ways, the Alchemy Prime program retains similar functionalities and features that the Professional Clients Account has.
Educational & Trading Tools
If you appreciate trading tools, then Alchemy Markets' selection will certainly impress you. First, they offer your traditional economic calendar, which provides traders with a daily list of international events and data releases that tend to impact market prices. Alongside the country, day, and time of each economic event, it shows how important the announcement is (labeled as having an either 'Low', 'Medium', or 'High' impact) and what the previous month's reading was.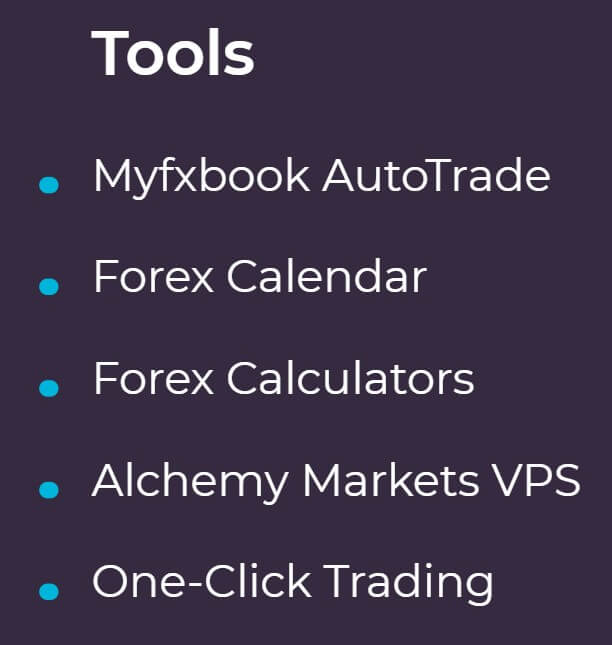 Additionally, this broker has a forex calculator that enables users to measure their margin, the pip size of a trade's movement, and other information after they identify the currency pair and the position's size in lots. If you want to program your own automated trading algorithm, Alchemy Markets will provide a VPS (Virtual Private Server) that runs your programmed code. Through the MT4 platform, account holders can enjoy a one-click trading experience that allows them to place immediate orders directly from the chart screen. Lastly, but certainly not least, MyFXBook is a social streaming service that lets you see the trades of other market participants. People use these tools to emulate the positions and strategies of successful traders.
Customer Service
Alchemy Markets's customer service team can be reached through phone calls and email messages. Their headquarters are in London, the United Kingdom.
Phone: +44 (0)2070978794
Email: support@alchemymarkets.com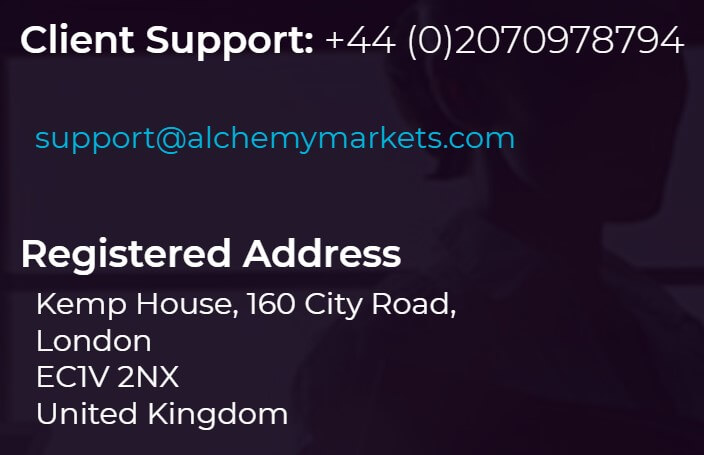 Demo Account
The demo has access to live market quotes, all of MT4's trading tools, and the same currencies that the actual accounts can trade. There are many ways to take advantage of this. First, regardless of how many years of experience you have, anyone who is new to MT4 should get comfortable with its order execution tools before risking their money. The same applies if you want to learn how to trade new assets (such as cryptocurrencies and commodities) or financial instruments (like futures and CFDs). Needless to say, beginners should also try out different strategies and pick a profitable approach through a demo account. This is a much less risky way to learn about the markets and practice because you're only exchanging paper funds and not your real money.
Countries Accepted
CFD contracts and cryptocurrencies are seen as risky instruments by many countries' governments. In some jurisdictions, digital currencies are treated as commodities, while others regulate and classify them in their own ways. The same applies to other assets that Alchemy Markets offers. Because of this, just as with any other brokers, traders must make sure that the firm's services are available in their country. Alchemy Markets doesn't provide a lot of information about this, but customer service will most likely be able to assist in this area.
Conclusion
First, after opening an account, traders would manage their portfolio through the MT4 platform. Because of this, their trading experience will be shaped by MT4's highly user-friendly features, the customizable technical indicators, and up-to-date news feeds. Equally as important, not only does MT4 allow you to code your own automated trading algorithm through the MQL code, but Alchemy Markets will supplement that by providing you a VPS network that further enhances the feature. This, of course, comes with one-click trading capabilities, forex calculators, economic calendars, and other tools. In fact, even beginners can use the MyFXBook platform to copy the positions of successful and profitable traders. Above all else, these features and offerings are available to users from all over the world.

Alchemy Markets also has a variety of bonuses and promotions. While the Alchemy Prime program is only offered to institutional investors (like banks and hedge funds), the fact that this broker works with such large market participants further demonstrates the reliability and expertise of its team members. Their professionals are there to support and advise retail traders, as well. Similarly, by browsing Alchemy Markets's different account types, traders will almost certainly find one that suits their needs and objectives. All accounts come with the same desirable low spreads. With over 200 assets, you can trade many forex pairs, alongside the CFDs and futures contracts of other financial instruments. Lastly, you can pick between several transaction methods to deposit money without paying any fees. Inbound transfers are also instant, but the firm's website doesn't specify what the withdrawal costs or processing times are.
Nonetheless, we found Alchemy Markets to be one of the leading and most competitive brokers in the industry. While it has its own downsides, the pros will almost definitely outweigh the cons.